Soggy week heralds start of damp fall

Missoulian, Rob Chaney, 10/3/2016
The southern half of the Bitterroot Valley and points east could start seeing mountaintop snow by Tuesday as a wet weather system moves into southwestern Montana.
Up to 4 inches of snow may land on Lost Trail Pass and other areas above 6,000 feet elevation, according to an alert from the National Weather Service.
Missoula and parts of Lake County could see heavy valley rainfall and cold temperatures Tuesday and Wednesday. Travelers should be alert for sloppy roads on Lost Trail, MacDonald, and Homestake passes in Montana, as well as Gilmore Summit and Bannock Pass in Idaho. Lemhi County could feel wind gusts of more than 30 mph on Monday and Tuesday.
That means it's time for hardcore gardeners to pull those last tomatoes off the vine and gather mulch for winter defense…Read more
---
The Real Dirt: Farm Party Recipes

Missoula Independent, Genevieve Jessop Marsh, 9/8/2016
Garden City Harvest receives a lot of requests for Farm Party recipes following its annual event, and this year was no different. But the story behind the gathering and how the food is prepared is just as important as the recipes themselves.
This year marked our 20th anniversary, celebrating the 20 farms and gardens spread over 20 acres in Missoula that we manage to help grow, feed and inspire our community. The Farm Party taps into that spirit, with PEAS Farm Director Josh Slotnick and the student crew working together to make all the food. It's a proud moment and the culmination of a summer's worth of effort.
For instance, to make this year's popular beet salad…Read more
---
The Real Dirt: Summer Squash Caprese Noodle Salad

Missoula Independent, Genevieve Jessop Marsh, 8/11/2016
It is that time of year when the stars align to give us an abundance of vegetable possibilities. It is also the time of year when desperate gardeners start slipping zucchinis into unlocked cars.
If you find yourself at either end of this situation, I've got a great recipe for you. It will take care of as many as six zucchinis, and a few other things that are in season right now…Read more
---
Garden City Harvest celebrates 20th anniversary with big plans

Missoulian, David Erickson, 7/16/2016
Garden City Harvest, a Missoula nonprofit dedicated to building community through agriculture, started in 1996 with a staff of three people growing vegetables on two small patches of rented urban land.
It was all funded with one small grant, and the future of the organization was uncertain.
Today the organization has 34 employees, an annual operating budget of $700,000 and is just beginning a fundraising effort for a huge $2.4 million redevelopment project at its River Road Neighborhood Farm and Community Garden…Read more
---
The Real Dirt: Herb Your Enthusiasm

Missoula Independent, Sarah Johnson, 7/14/2016
It's that wonderful time of year when the garden is starting to fill in and long gone are the first cold days of spring. It's the time of year when the parsley you planted starts to produce, the basil begins to bud and the spring arugula begins to go to seed. Buying bunches of fresh herbs at the farmers market is practically irresistible. With just a little effort you can keep them fresh for up to a week or longer, or you can use different methods to freeze or dry your herbs, keeping summer flavors available throughout the year…Read more
---
The Real Dirt: The Great Scape

Missoula Independent, Genevieve Jessop Marsh, 6/12/2016
Just as I was about to buy my first garlic head at the grocery, I was saved by a new arrival in my garden. Hardneck garlic plants all over Missoula are sending up what we call garlic scapes, a curling stem ending in a bud.
Garlic scapes siphon needed energy from the garlic bulb and put it into the blossom. If you cut the buds and their associated stems right above the first leaf, they're a perfect ingredient for dinner…Read more
---
The Real Dirt: Seasonal Rotation

Missoula Independent, Ingrid Estell, 5/12/2016
During winter's short days and longs nights, my garden sleeps under a blanket of mulch and snow. Except for a few hardy sprigs of creeping thyme that edge my walkway, my garden patiently waits for spring. I, on the other hand, spend that time planning. Where should I put carrots this year? And the peas? And the bean towers so they don't shade the Swiss chard? In my mind and on paper, my 2016 garden started long ago…Read more
---
Give Local Missoula is a 24-hour fundraising campaign Tuesday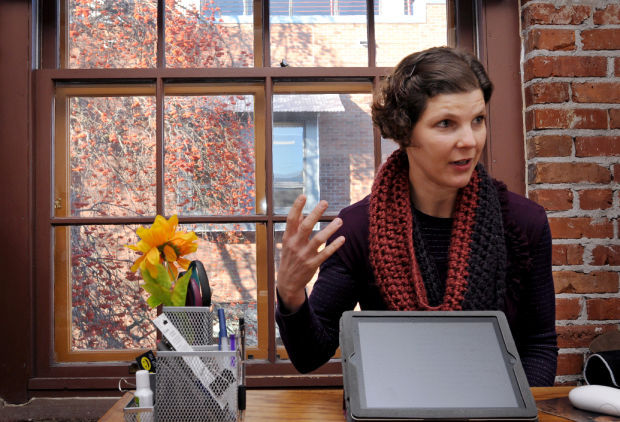 Missoulian, David Erickson, 5/4/2015
More than 130 local nonprofits are hoping the Missoula community will support them on Cinco de Mayo.
Give Local Missoula, presented by the Missoula Community Foundation, is a 24-hour online giving challenge to raise funds for local causes… Read more
---
Garden City Harvest breaks ground on a new community garden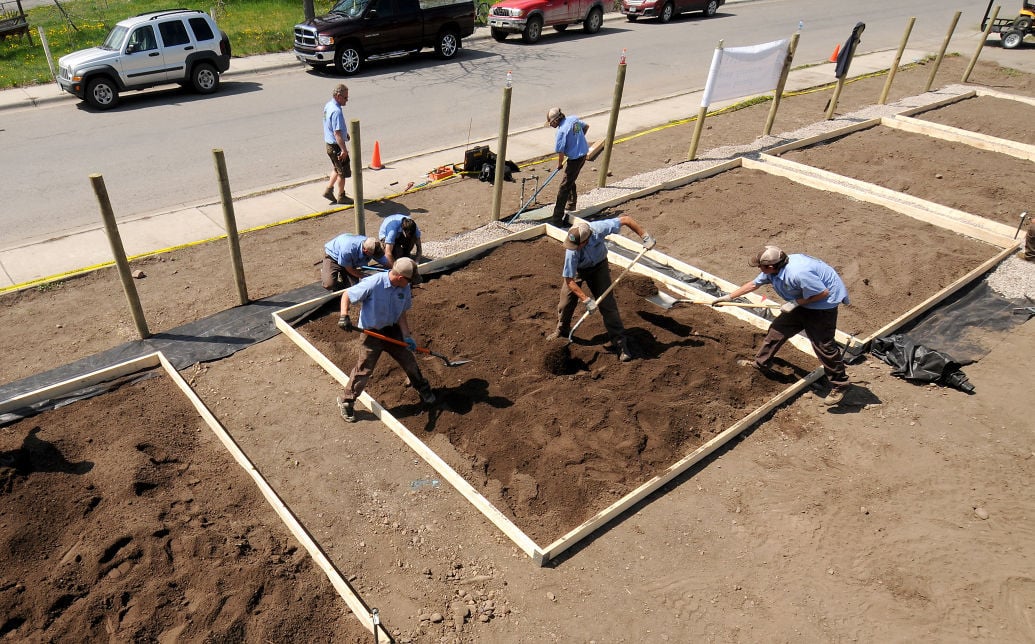 Missoulian, Keila Szpaller, 5/1/2015
Gardeners without plots in the Slant Streets neighborhood can rejoice. In June, Garden City Harvest plans to open the Ivy Street Garden at the intersection of Ivy, Marshall and Franklin streets, and on Friday, the site was abuzz with activity.
A crew of landscapers from Nature's Best was shoveling dirt and hammering brackets to set raised beds in place. A Garden City Harvest crew was raking dirt and celebrating the fast installation of the 15 new community plots… Read more
---
Community celebrates renewed PEAS Farm lease in Rattlesnake Valley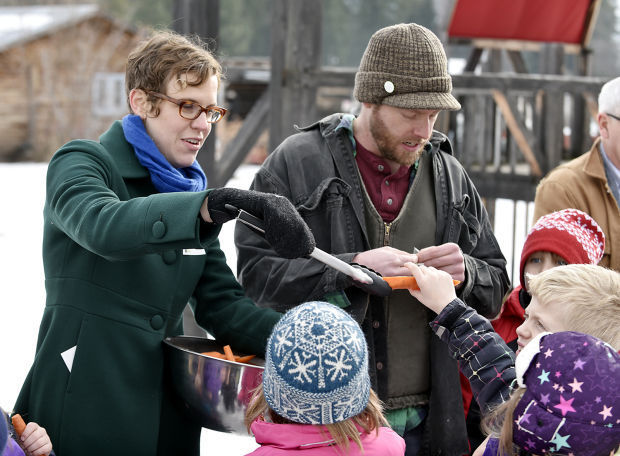 Missoulian, Keila Szpaller, 12/10/2014
Raising carrot sticks in a toast, community leaders on Wednesday lauded the new lease that protects the PEAS Farm in the Rattlesnake Valley.
"This is beyond what would have been a dream for me," said farm director Josh Slotnick… Read more
---
MCPS leases PEAS Farm, discusses right-to-know laws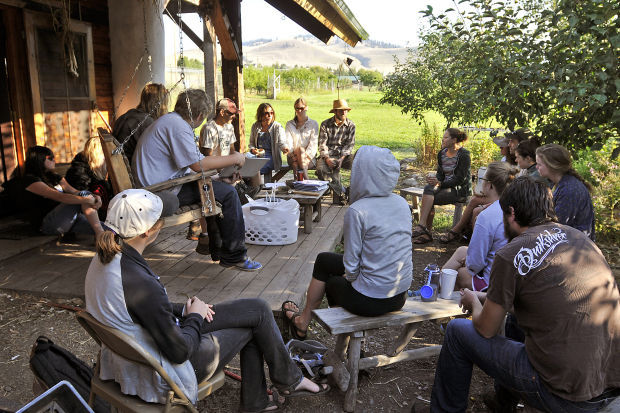 Missoulian, Martin Kidston, 12/9/2014
The board of trustees for Missoula County Public School's voted Tuesday night to lease – not sell – the PEAS Farm to the city of Missoula for $1 per year through 2054. The board also discussed personnel matters.
Before a packed audience, trustees discussed the property's value as an educational tool. The deal contained measures to ensure the land doesn't undergo significant changes in the years ahead… Read more
---
Youth Harvest shows Missoula teens new way to think about food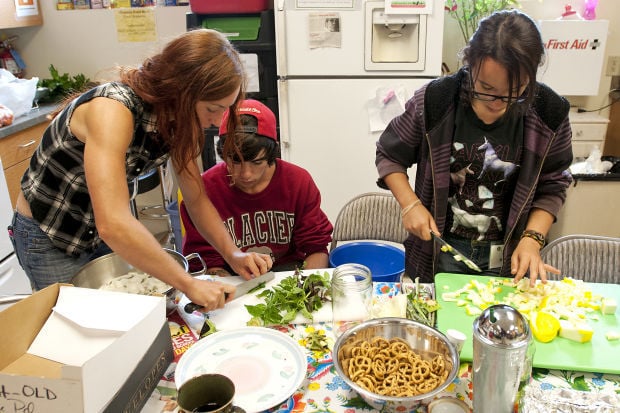 Missoulian, Keila Szpaller, 10/27/2014
Skyler Villwock popped the pepper into his mouth in a flash – a hot flash. The teen became inquisitive after his face reddened, as it was a hot pepper, and it burned.
"What should I do?"
Indeed, he wasn't about to spit it out… Read more
---
For Missoula Youth Harvest students, therapy happens in fields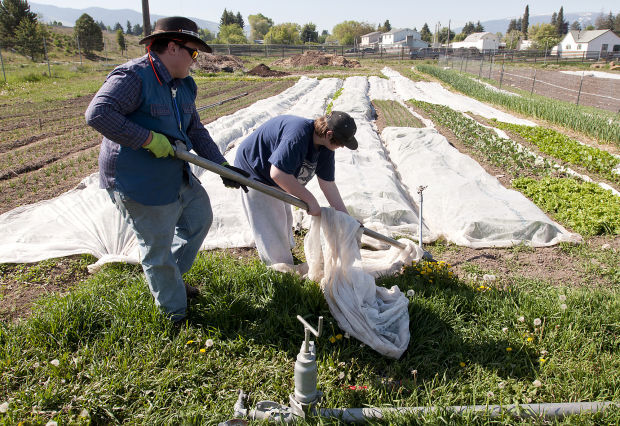 Missoulian, Keila Szpaller, 10/27/2014
In the rows of basil, the young farmers with the Missoula Youth Harvest Project don't even know they're in therapy.
Every morning, the crew shares highs, lows and answers a question of the day. The teens do, and so do the adults, director Laurie Strand Bridgeman and coordinator Dave Renn… Read more
---
Many Youth Harvest students call Willard Alternative High home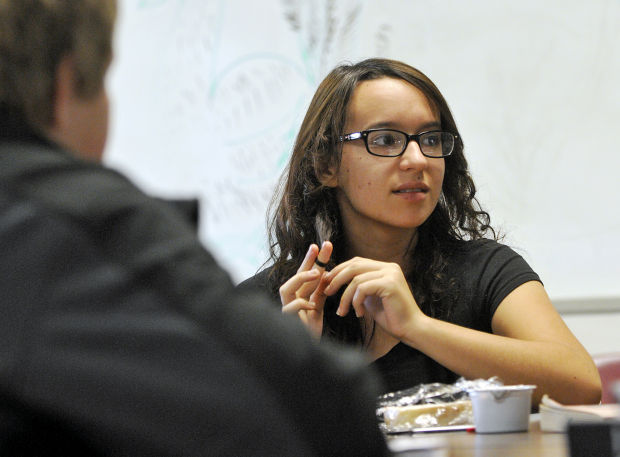 Missoulian, Keila Szpaller, 10/26/2014
Skyler Villwock was bullied at a traditional high school for his weight and his speech impediment.
His brother had gone to Willard Alternative High School, and Villwock's mom recommended he enroll there, too.
"Going to Willard changed our lives. I'm kind of glad my mom knew about Willard," Villwock said… Read more
---
Missoula teens learn farming while reaping personal growth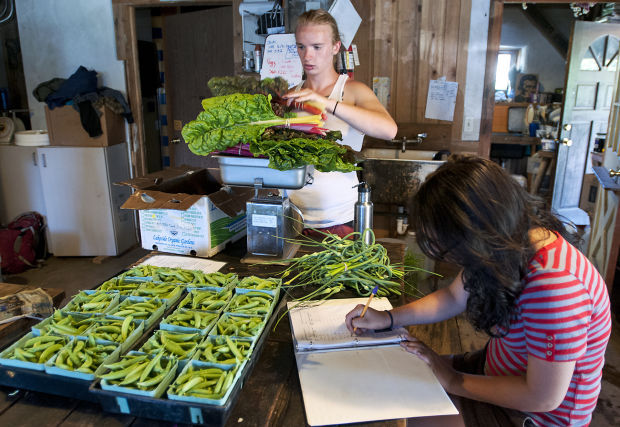 Missoulian, Keila Szpaller, 10/25/2014
In the beginning, Karrina Campos didn't look like a farmer at all, not in her shiny black boots and snug jeans.
Snow covered the earth then, and the farm didn't look like one either. The mottled blanket of gray gave the land a bleak and barren look, and there was little hint that come summer, the swath of the Rattlesnake Valley would undergo a glorious transformation… Read more, or watch the video
---
Missoula Youth Harvest Project connects teens to community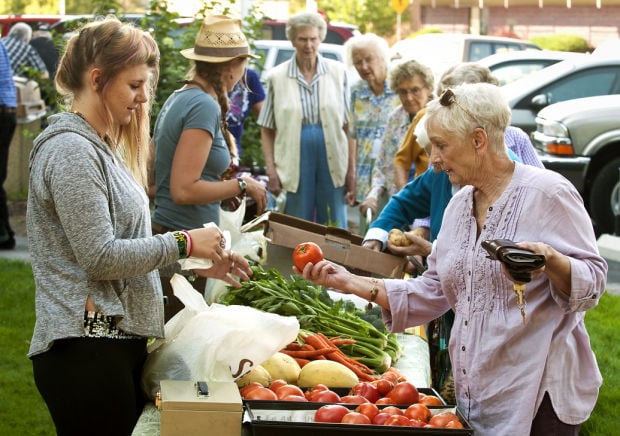 Missoulian, Keila Szpaller, 10/25/2014
The panel truck named "Big Red" backed up to the barn on the PEAS Farm, its rear doors open wide to receive a bounty of vegetables.
"Karrina, this one you should grab from the bottom because it feels like it's about to go out," said Thomas Gladue, handing Karrina Campos a bulging load of tomatoes he held with both hands. "OK. Thanks," Campos said… Read more
---
Former Youth Harvest project crew member returns as intern to work with teens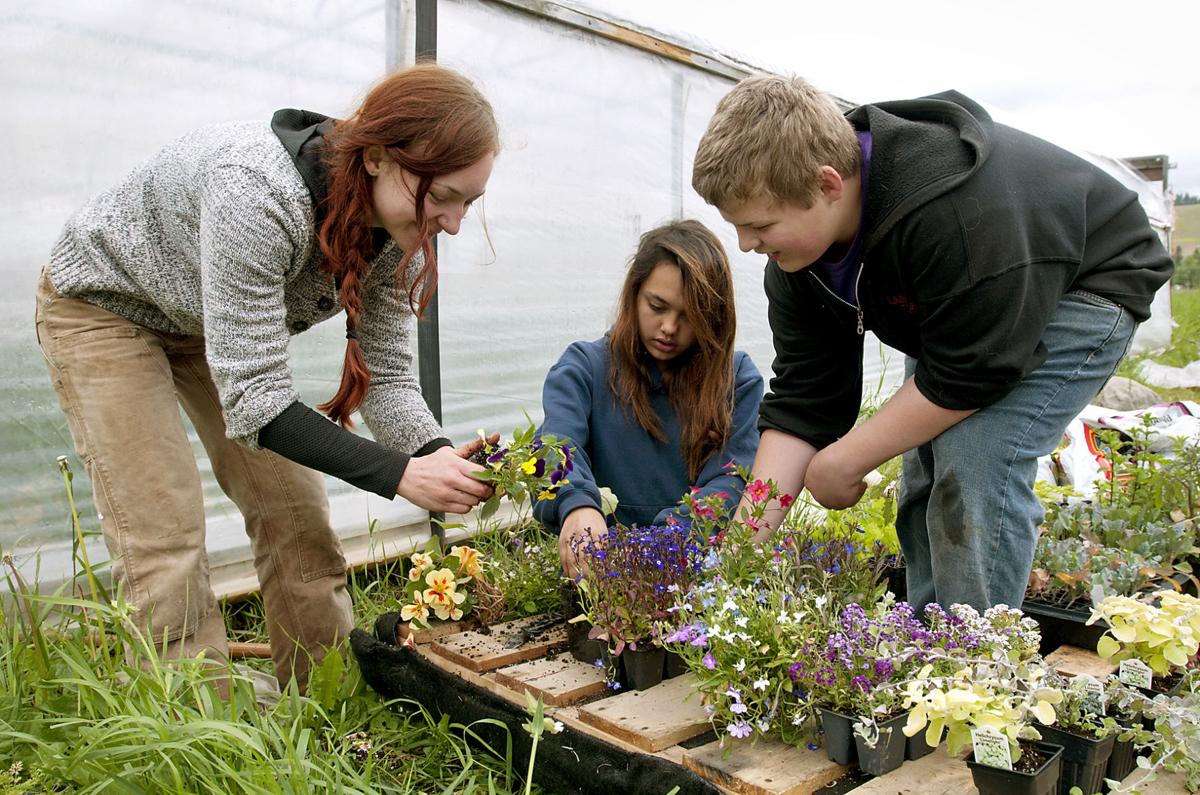 Missoulian, Keila Szpaller, 10/19/2014
Hannah Ellison worked in the Youth Harvest Project of Garden City Harvest in 2006. This year, she returned to the farm to do an internship as part of her University of Washington studies in Law, Societies and Justice. Here's an adapted question and answer with Ellison about her first season with the program and her return this year… Read more
---
Missoula Youth Harvest coordinator's dream come true — combining farming with education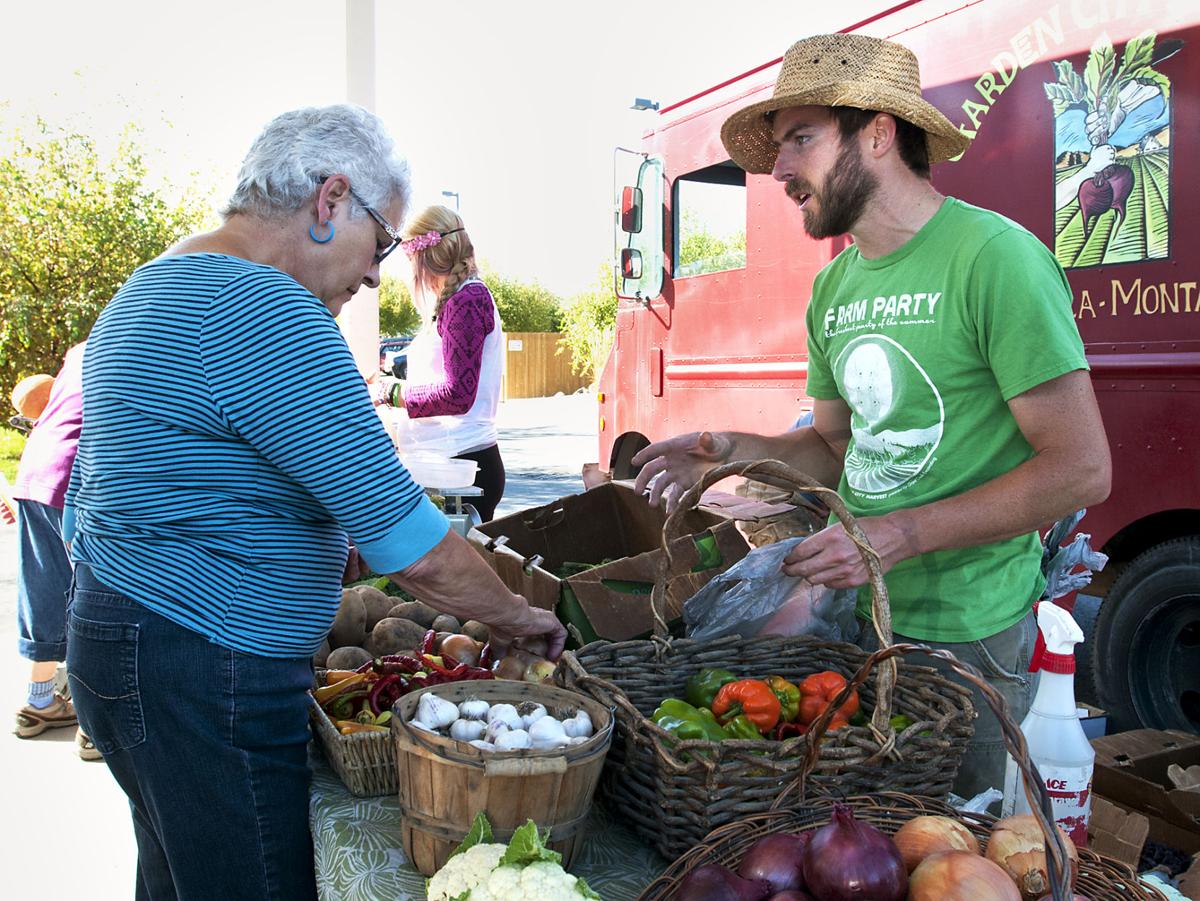 Missoulian, Keila Szpaller, 10/12/2014
On days the Mobile Market crew didn't need as much help, Dave Renn liked to watch the Youth Harvest Project workers in action — and listen to customers rave about the teenagers.
"They'll tell me how polite Kalli (Wurth) is. And it's like, man, Kalli is really polite," said Renn, project coordinator. "I think … because we work with the crew every day, and we're in the business of trying to help the crew members improve, it's easy to spend a lot more time thinking about things that could be improved than thinking about the things that are just great… Read more or watch the video
---
Arugula goes from garden to lunch at Missoula's Meadow Hill Middle School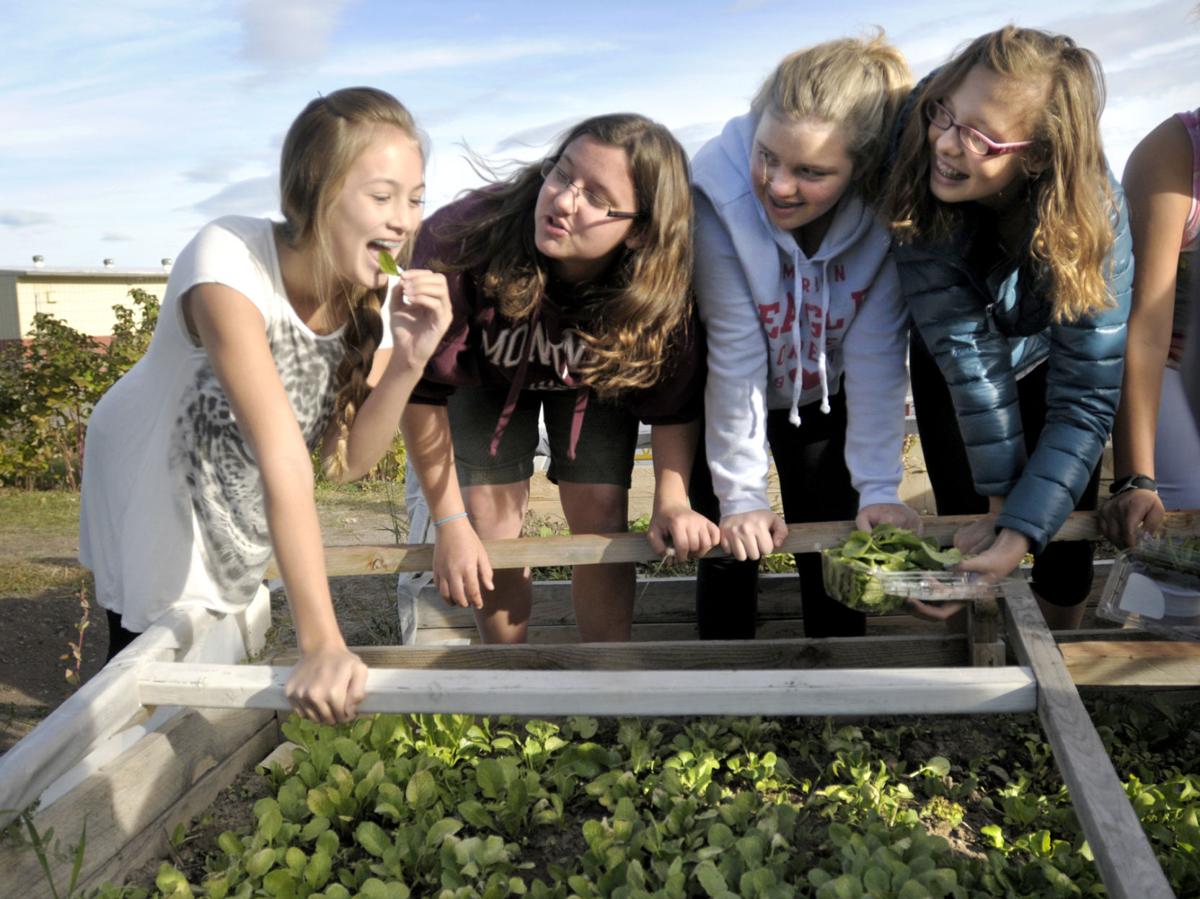 Missoulian, Keila Szpaller, 10/6/2014
Most of Kim Olsen's seventh-grade Spanish class at Meadow Hill Middle School had never tasted arugula until they picked the savory greens they have growing in cold frames just south of the school Monday morning. Jozzy Flores, left, samples the product of her labor while fellow gardeners Erin Luvke, Emma Jacobson and Jordyn Amaya wait for the verdict. "This is the first year for the cold frames," says Olson. "With cold frames, we're able to garden year-round." After harvesting the greens Monday morning the class took them to the school cafeteria where cook Ramona Last Star marked the containers to be served during lunch. Olson's Spanish classes have been growing vegetables since 2009 thanks to Garden City Harvest's community garden next to the school that donates the space.
---
Missoula Youth Harvest crew member finds work therapeutic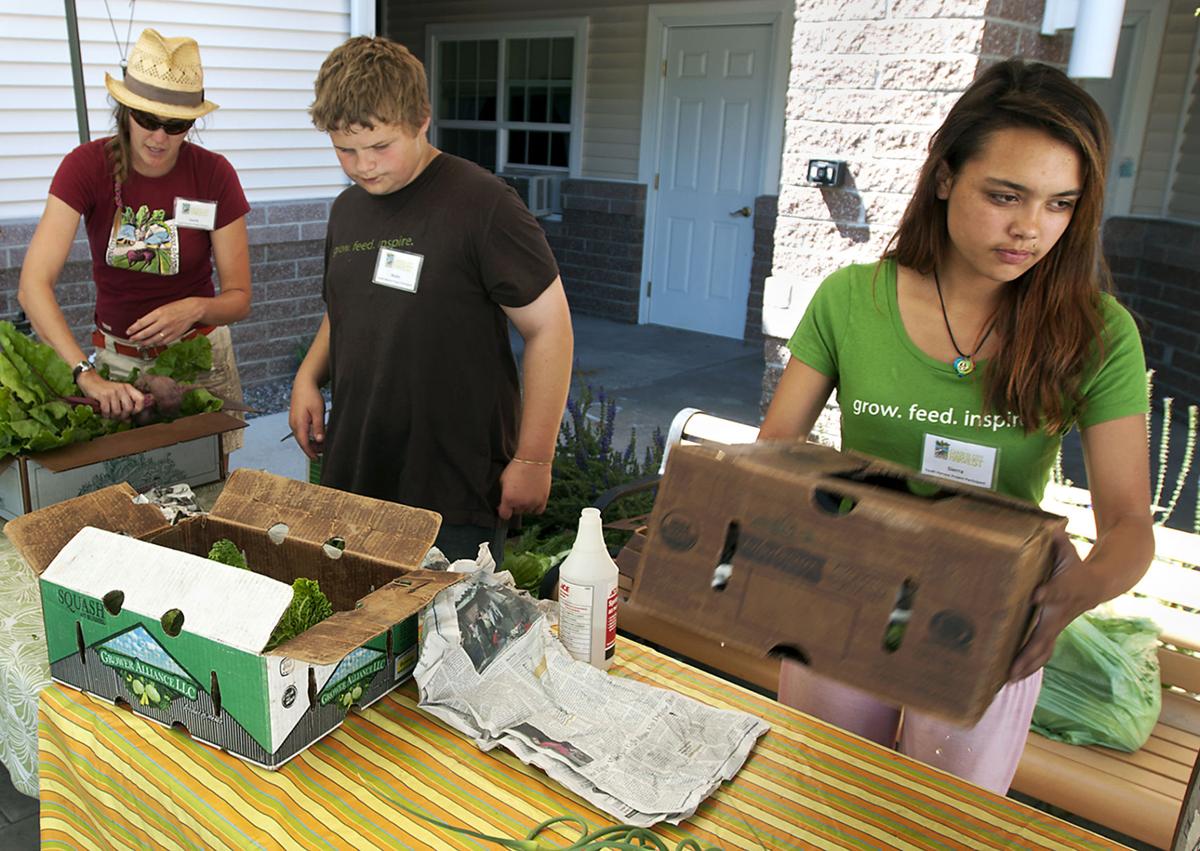 Missoulian, Keila Szpaller, 10/5/2014
One day in July, Sierra Gehring fought in Caras Park with her boyfriend, and she spent the night in jail as a result. "I was so embarrassed," Gehring said. "And then the next day, I came to work, and I was super down because me and my boyfriend weren't doing very good."
After all, she'd been mean and "messed up really bad." Read more, or watch the video
---
Missoula Youth Harvest crew member says program influenced his future, career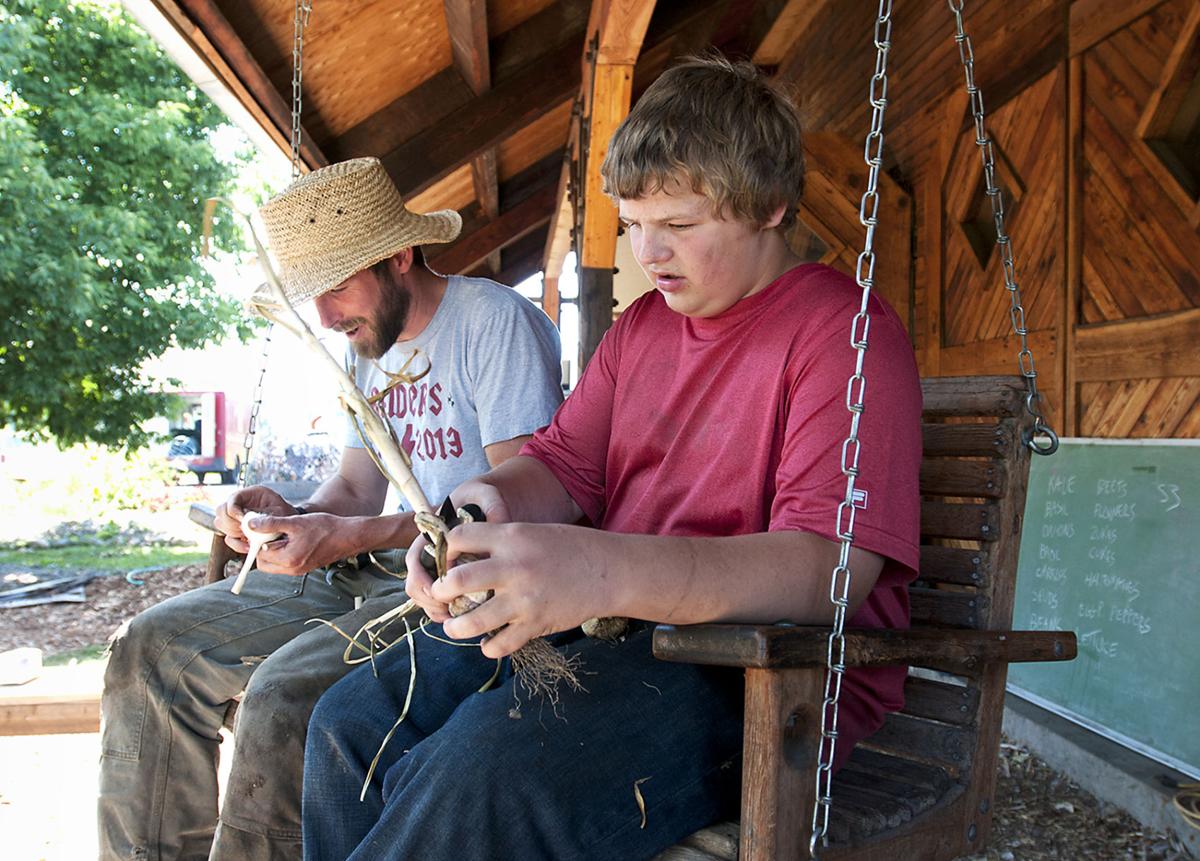 Missoulian, Keila Szpaller, 9/28/2014

In the mornings, Skyler Villwock would sit on the porch swing in front of the barn and look out over the fields of the PEAS Farm, then beyond them to the mountains.
"I was here at 7:45 every morning, and I would like to sit down and enjoy the morning while it's nice and cold outside, look at the mountain view, look at all the vegetables that were growing," Villwock said. "I found it really relaxing. It's kind of how I woke up in the morning." Read more, or watch the video
---
Nurse's Notes: Growing research shows gardens are good for health

Missoulian, Genevieve Jessop Marsh, 9/23/2014
Last summer, Laura Hall's brother died in a tragic accident. He had a plot at a community garden, and instead of giving it away Laura took it over. She calls it "living meditation," an essential part of grieving.
"I can't even put into words how much this garden has meant to me," she said… Read more
---
Missoula Youth Harvest director says program provides opportunity, time for reflection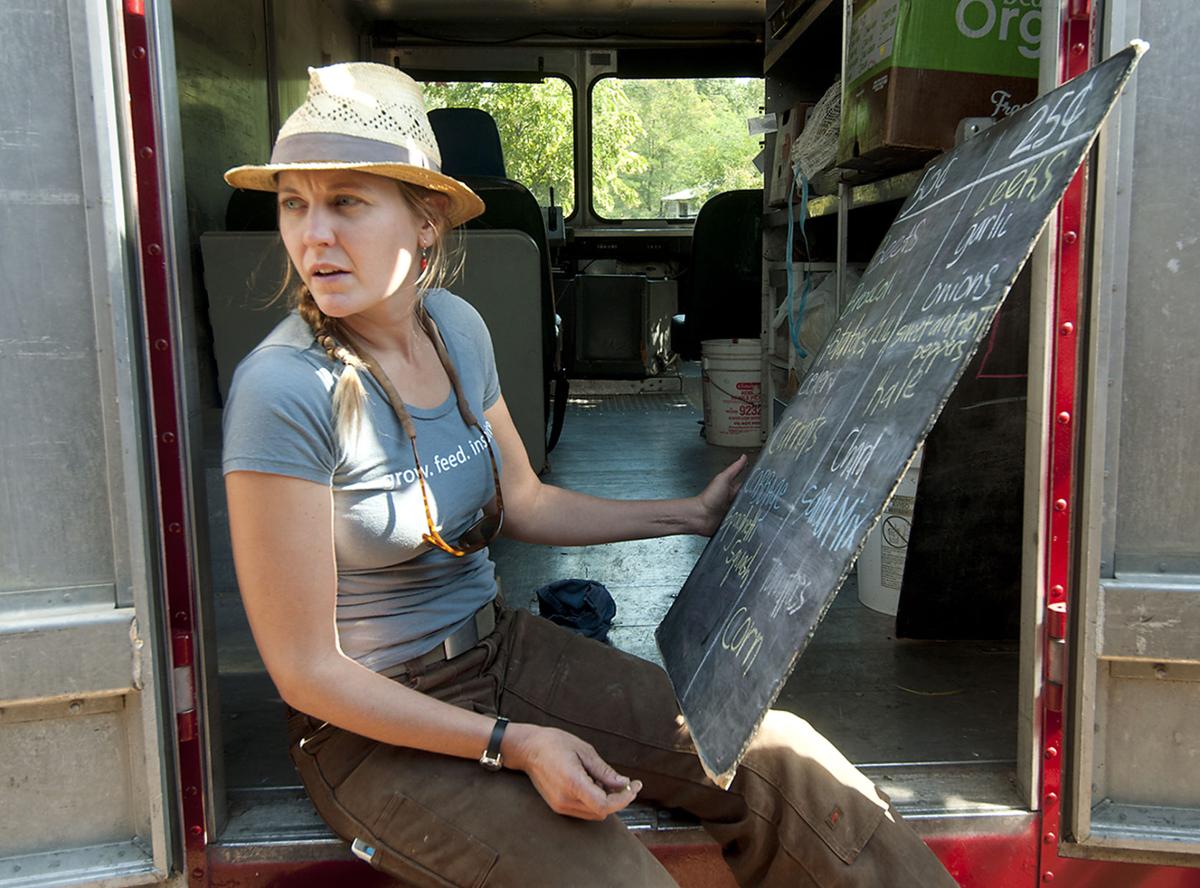 Missoulian, Keila Szpaller, 9/21/2014
Laurie Strand Bridgeman is the director of Youth Harvest, and this week, she talks about her experience on the PEAS Farm. Youth Harvest, a therapeutic, service oriented work program, is a collaboration among Missoula Youth Drug Court, Missoula Youth Court, Willard Alternative High School, and the Human Resource Council. Here's an adapted Question and Answer from a conversation with Strand Bridgeman… Read more, or watch the video
---
Connection with customers, reinvented work ethic helps Missoula Youth Harvest crew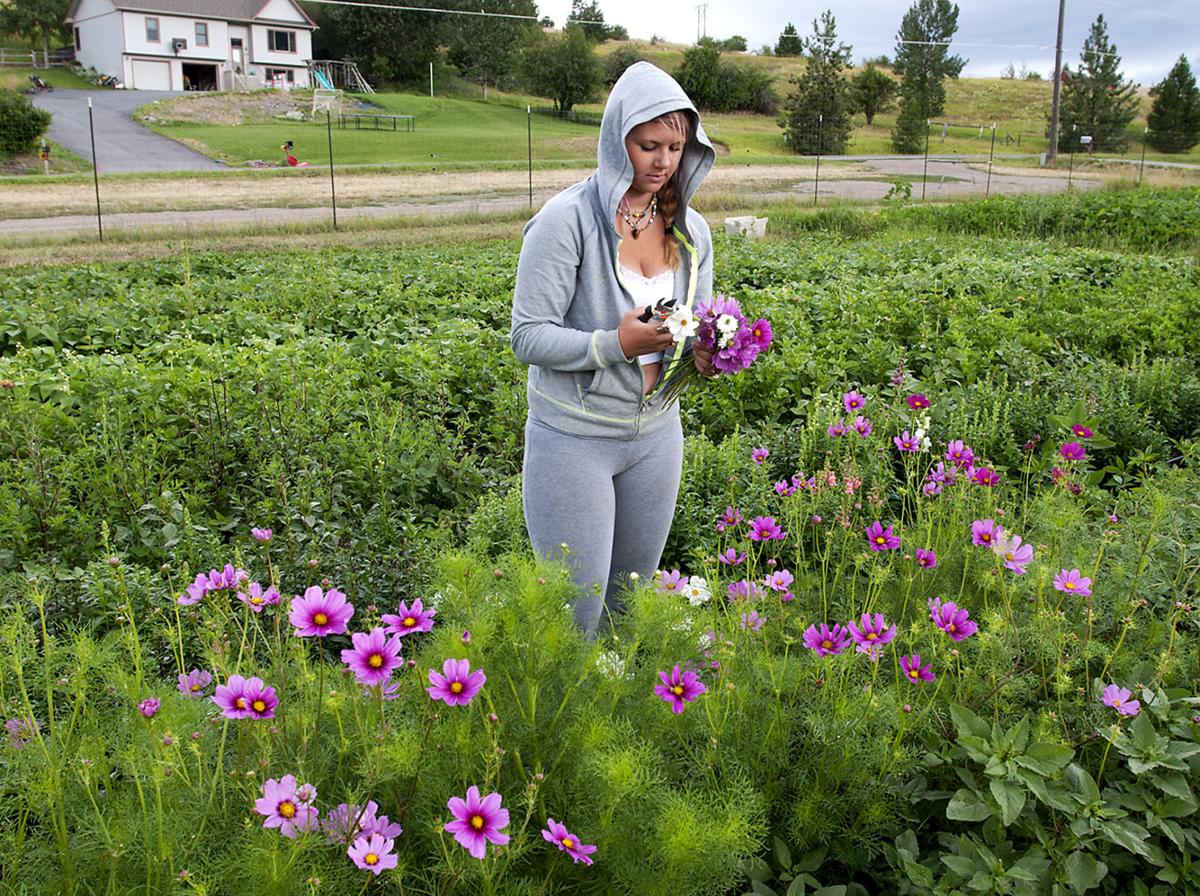 member persevere
Missoulian, Keila Szpaller, 9/14/2014
The task Kalli Wurth likes best in her job with Youth Harvest is working Mobile Market, especially because of the veggie customers.
"I like seeing the old people who buy vegetables," said Wurth, 15. "I love old people. They're so nice." Read more, or watch the video
---
Missoula Youth Harvest crew member's agricultural work assigned through drug court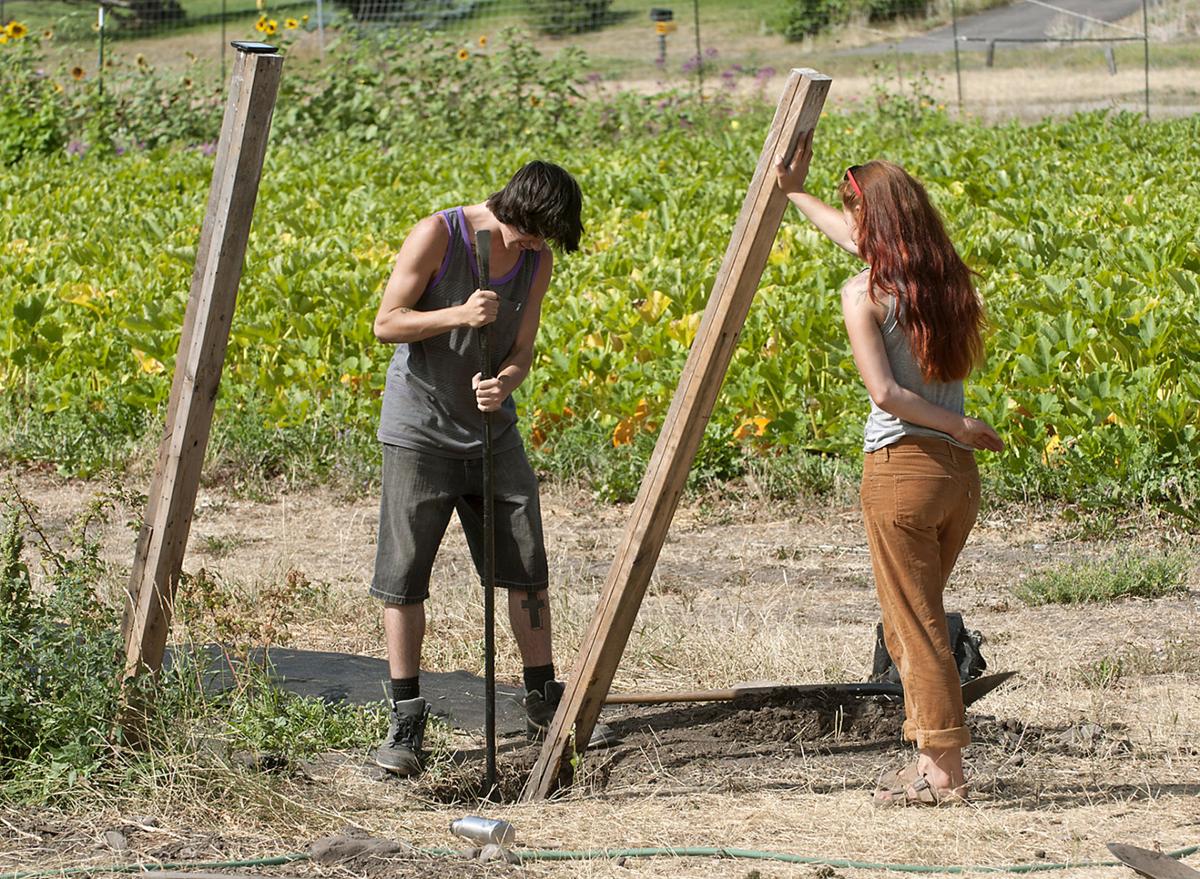 Missoulian, Keila Szpaller, 9/7/2014
On the one hand, Cameron Bartlett will tell you he hated his job on the PEAS Farm.
"It sucks. The only good part, I think, is the money, and they need to pay us more," said Bartlett, 16.
On the other hand, he's a teenager, and his contrary statements to an adult sometimes sound more like reflex than sincere admissions. The surly remarks burst out of him rapid fire… Read more, or watch the video
---
Youth Harvest crew member feeling at home, dishing up tasty food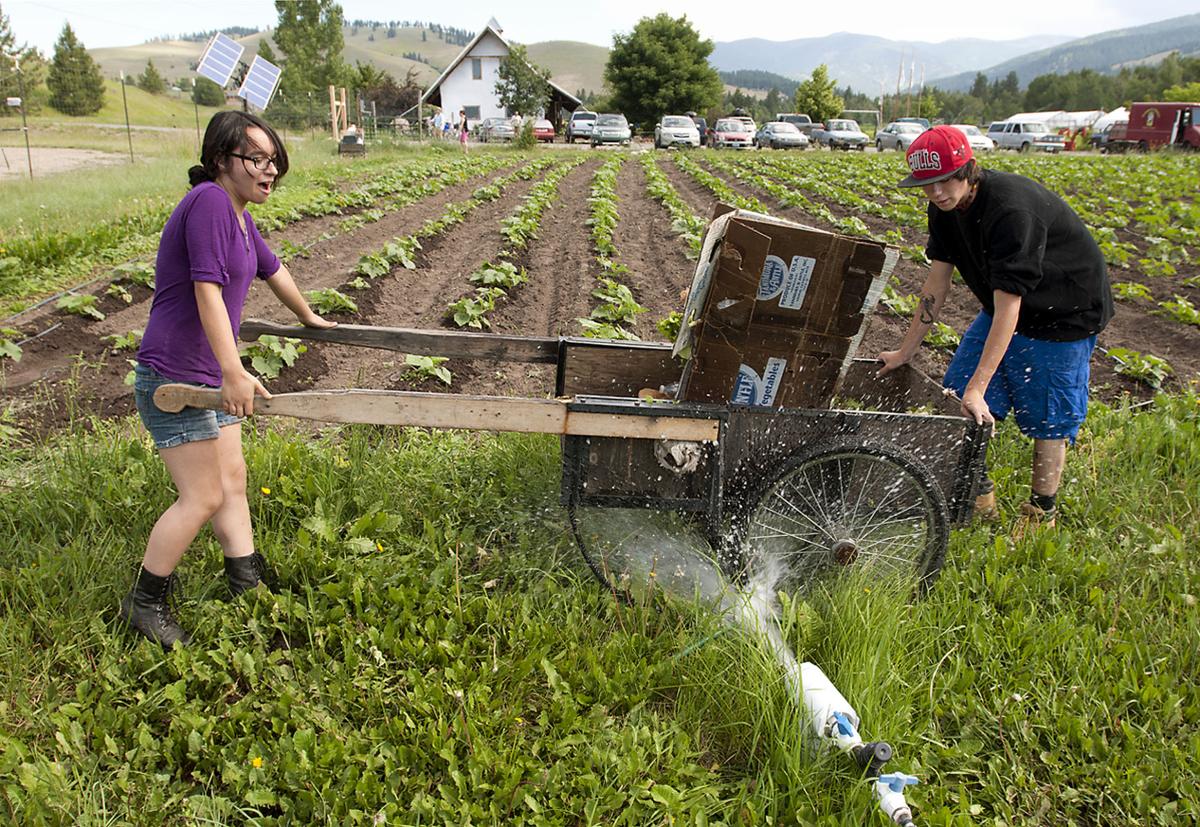 Missoulian, Keila Szpaller, 8/31/2014
When Karrina Campos got home a couple weeks ago, her mom was cooking pork chops. She wasn't sure what to make as side dishes, but the daughter had a plan.
Campos, 16, offered up fresh potatoes, green beans, onions and lettuce, all vegetables she had helped grow and harvest on the PEAS Farm as part of Garden City Harvest's Youth Harvest program… Read more or watch the video
---
Missoula Youth Harvest 'outsider' says program instills open dialogue, respect for differing opinions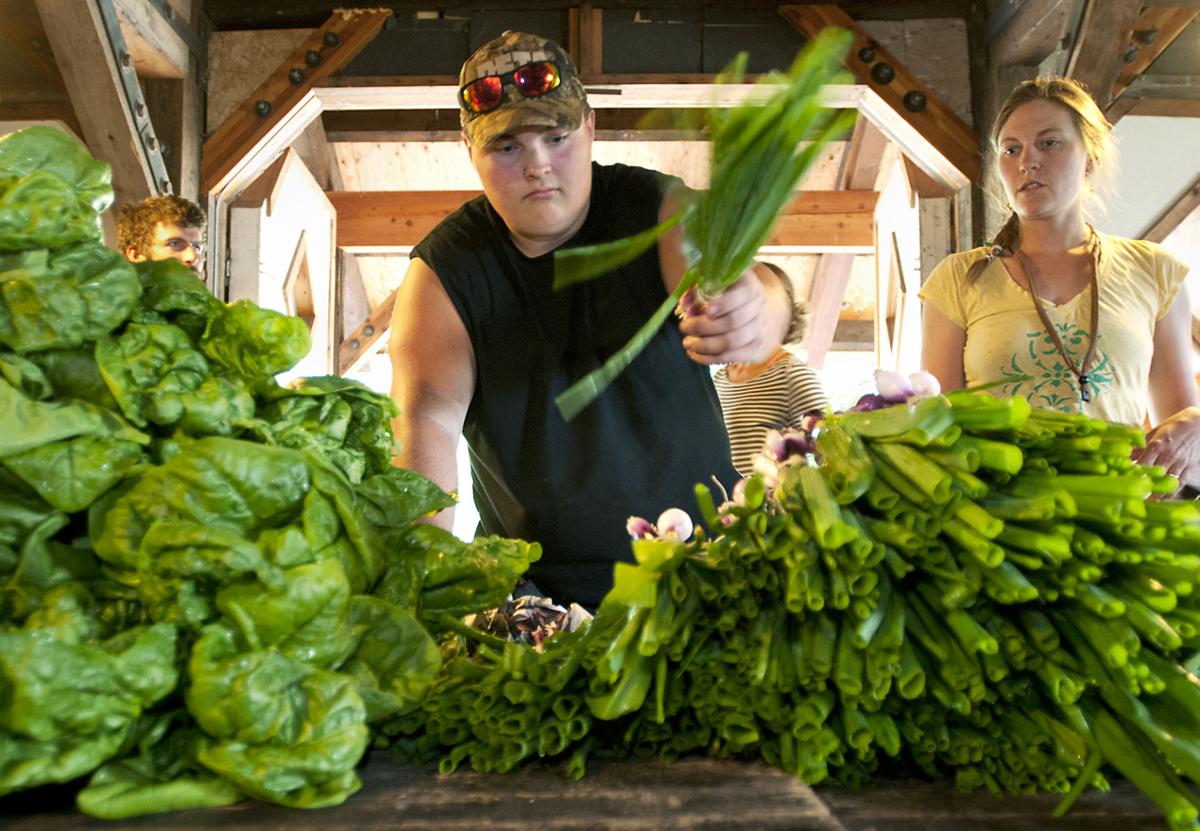 Missoulian, Keila Szpaller, 8/24/2014
Nathaniel "Nate" Charles shot his first elk at the age of 12, and in some ways, he was the odd man out this year with the Youth Harvest program.
Charles, 18, wears a ball cap with camouflage print and watches "Duck Dynasty," while other crew members tie hemp in their hair and talk about VW bus travels. He talks about hunting, guns and trucks, and he hears others talk about drinking, drugs, bowling and movies… Read more, or watch the video
---
Youth Harvest member stocks veggies, helped design custom garden for Missoula Food Bank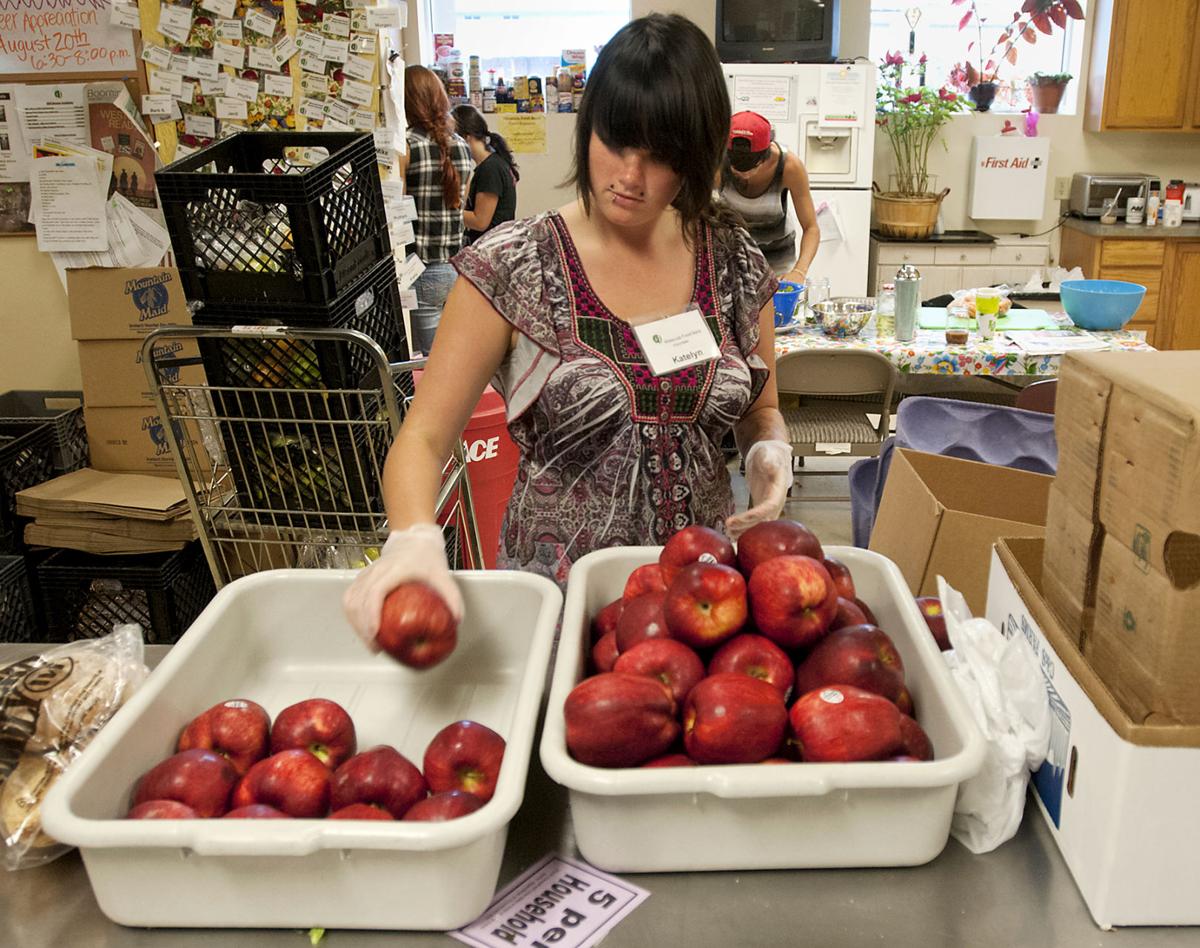 Missoulian, Keila Szpaller, 8/17/2014
Katelyn Cox was born and raised in Missoula, and when she was growing up, she and her family visited the Missoula Food Bank for groceries.
This year, Cox has been giving back to the nonprofit every Friday as part of Garden City Harvest's Youth Harvest program. She and her coworkers bundle broccoli and stock vegetables, and they even designed and built a custom garden for the Food Bank, one complete with hanging flower baskets… Read more, or watch the video
---
Missoula seeks 40-year lease of PEAS Farm land from MCPS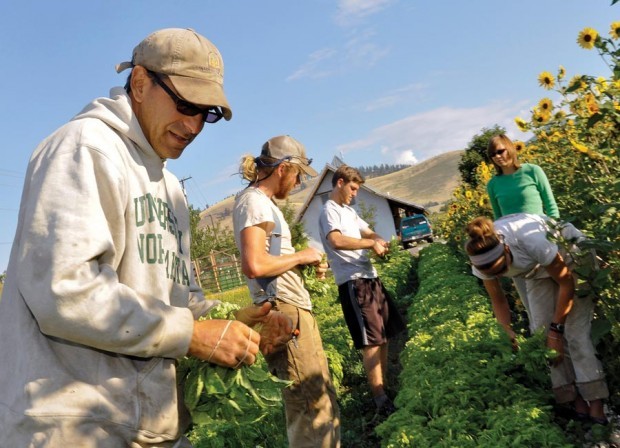 Missoulian, Keila Szpaller, 8/16/2014
The future of the PEAS Farm is under negotiation.
The community farm operates on land in the upper Rattlesnake Valley owned by Missoula County Public Schools and leased by the city of Missoula. The city then subleases land to Garden City Harvest, and earlier this summer, the city presented the schools with a proposal to lease the land for 40 years… Read more
---
PEAS Farm crew leader says work environment instills sense of community, work ethic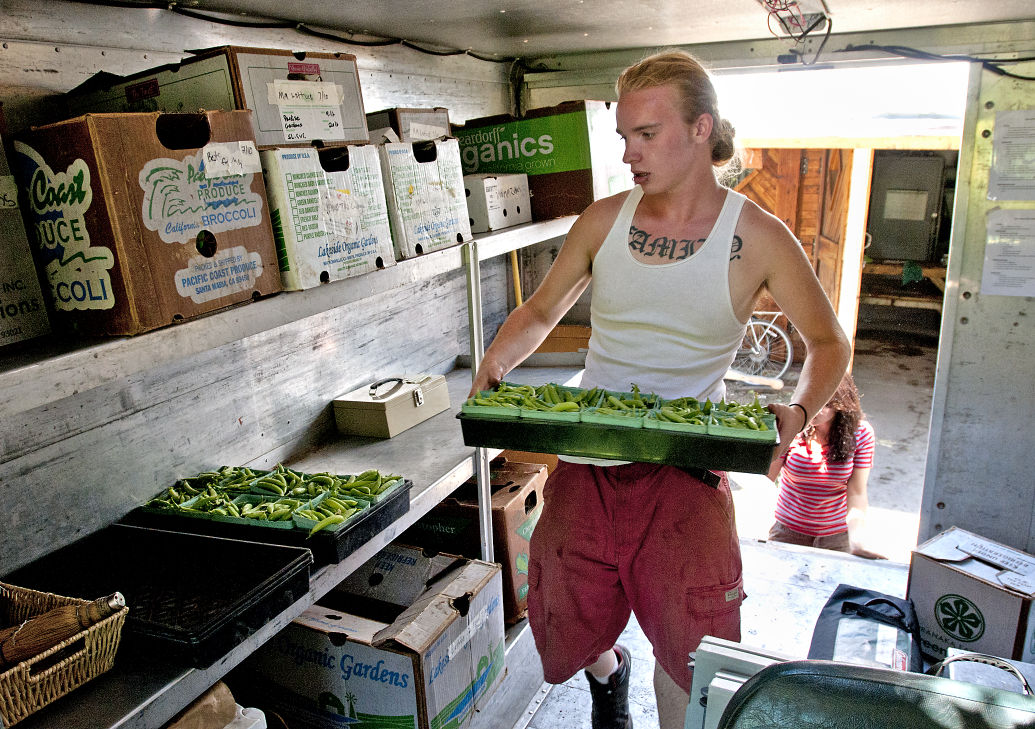 Missoulian, Keila Szpaller, 8/10/2014
Jesse Linton remembers the first time he walked onto the PEAS Farm, his impression of its vastness.
"I just remember thinking it was really big. It was bigger than I was expecting," Linton said. "And then we took a tour and actually walked around, and I just realized how secluded it was, and I can get away from people, and it was a great place to deal with your thoughts…" Read more, or watch the video
---
Hundreds join in opening day of turning dirt at Missoula community gardens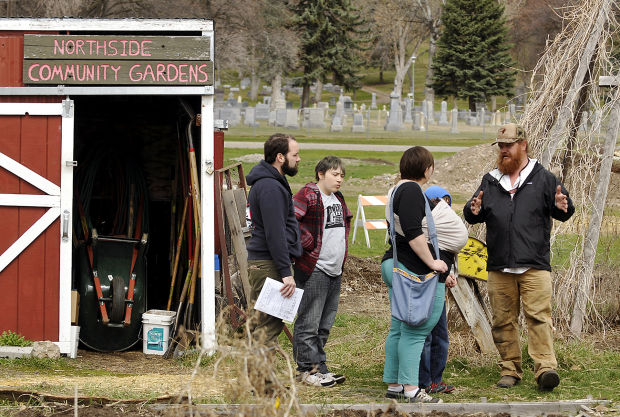 Missoulian, Dillon Kato, 4/12/2014
New faces keep Missoula's gardening community growing.
With pitchforks in hand, Ray and Liberty Barrows spent Saturday afternoon clearing their new plot at the Northside Community Gardens of weeds and overgrown grass so they would be ready to plant in the coming weeks… Read more
---
Climate change presenting new challenges to farmers

MTPR, Edward O'Brien, 10/25/2013
Farming is a tough and unpredictable business. It requires hard manual labor and quick responses to complicated problems. Climate change holds the potential of adding a whole new level of complexity – and uncertainty – to Montana's top industry. . . Listen here
---
Kale Chips for 8,000 and Other Farm-to-school Successes by the Numbers
Huffington Post, Dayle Hayes, MS, RD, 10/14/2013
October is Farm to School Month, October 14-18 is National School Lunch Week, and Oct. 24 is Food Day. This trifecta of real food deliciousness benefits everyone: The farmers and ranchers who grow food for local districts, school nutrition directors who know exactly where their food comes from, and — most of all — millions of students who enjoy fresh food right on their school trays. . . Read more
---
Gardening helps transform a Missoula teenager
MTPR, Edward O'Brien, 8/2/2013
17-year-old Jesse Linton of Missoula has changed a lot over the past couple of years.
Not too long ago Linton says he went through a rebellious phase; some partying, intentionally irritating neighbors late at night – got a few tickets along the way too. He moved out of his house and couch-surfed for over two years before moving back in with his mom. . . Read/listen to more
---
PEAS, Please; Engen to make formal proposal to purchase farm from MCPS for $1.2M
Missoulian, Betsy Cohen, 6/11/2013
The city of Missoula owns a mountain. Now, it wants to buy a farm.
Mayor John Engen will make a formal pitch to purchase the PEAS Farm from Missoula County Public Schools at Tuesday night's school board meeting. . . Read more