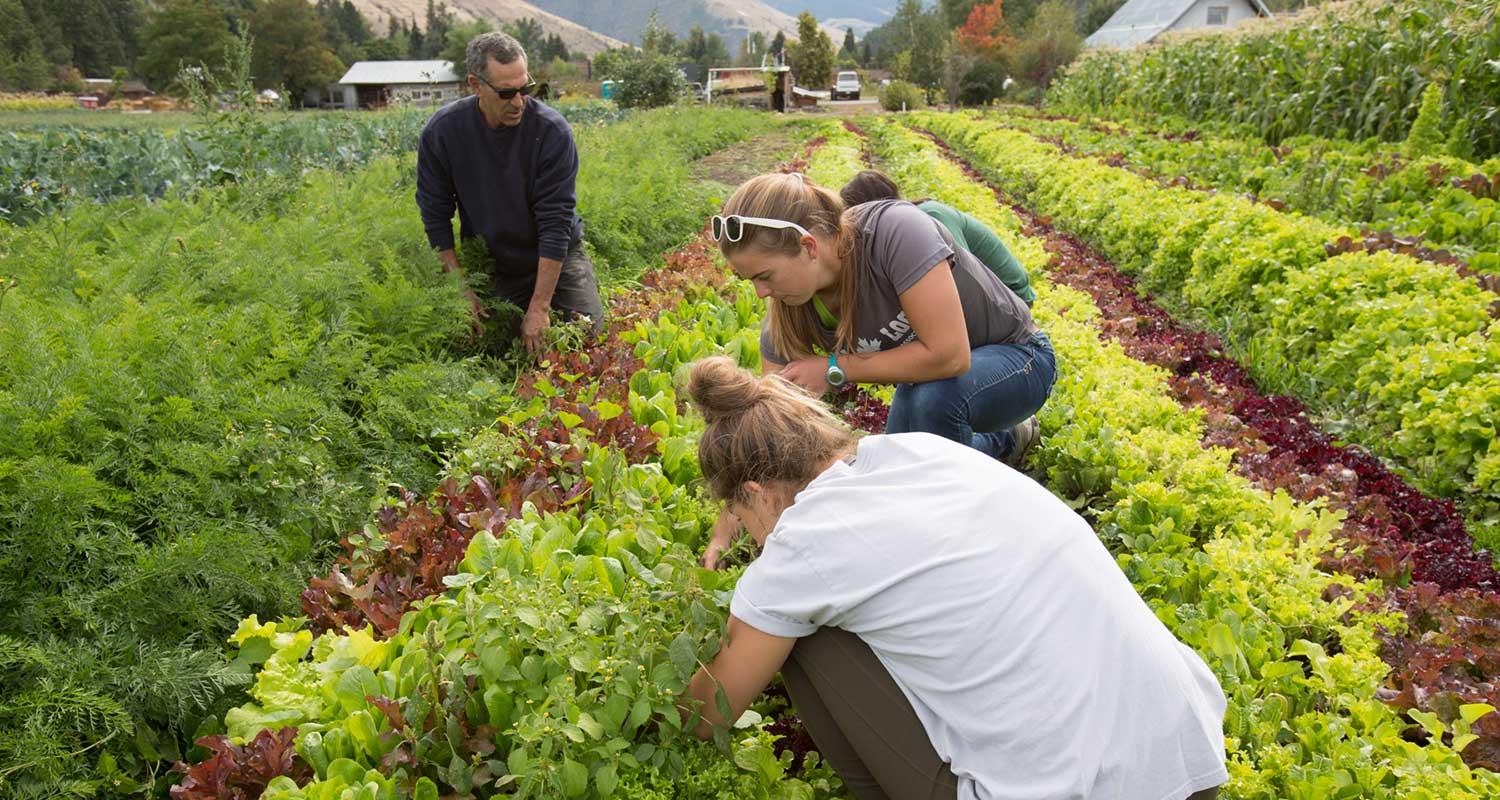 8 a.m.
At the PEAS Farm for morning meeting.
8:15 a.m.
Depending on the season you will be tasked with harvesting, weeding, changing irrigation pipe, mixing planting soil, mending greenhouse tables, tractoring, seeding in the greenhouse, helping volunteers find tasks, helping prepare for our big event Farm Party. . . you will wear many hats.
10:30 a.m.
You're on lunch duty for the day, so you and a few others from the farm crew come inside with some harvested produce to make lunch for the PEAS Farm crew of volunteers, staff, and students.
12 p.m.
You ring the triangle, letting the crew know it is lunch time, and you share in a meal together and run down to Rattlesnake Creek to the perfect little swimming hole just on the other side of the fence from the PEAS Farm for a quick dip before heading out. You're mom's not here, so you can swim right after lunch!
1 p.m.
You climb on your bike and head to a community garden in town where you meet up with Emily for the afternoon to meet with a new leadership committee member who will help lead the community garden for the season. Then you join Emily in helping clean out a weedy plot.
4:30 p.m.
You head home to your host family with a cabbage in your backpack. You take off your shoes, wash your hands, maybe change clothes.
5:00 p.m.
Roll up your sleeves and help prepare dinner with your host dad. You share a meal with them.
7:30 p.m.
Meet up with some of the grad students you know from PEAS Farm for Missoula's First Friday.