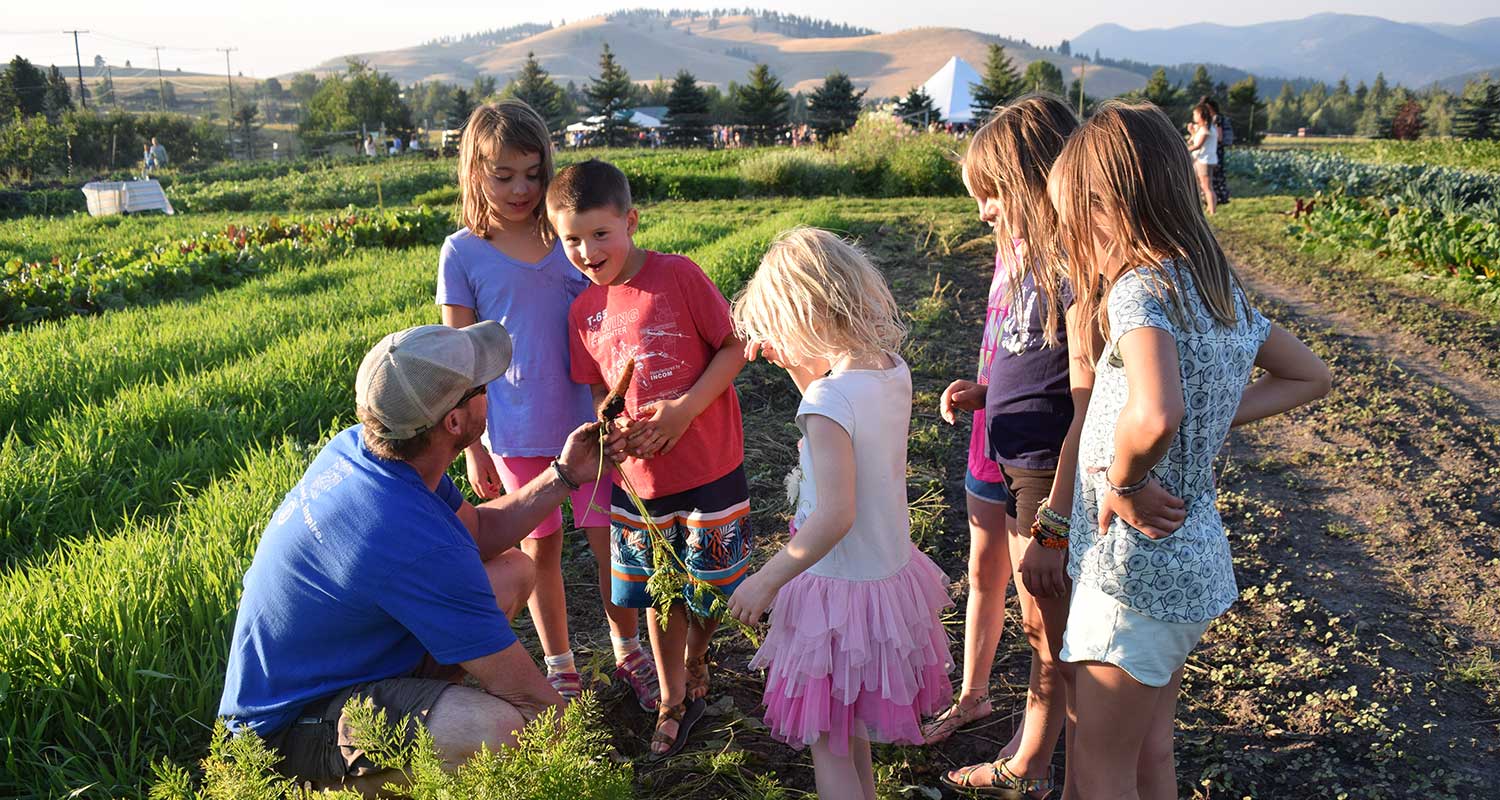 What about room & board?
We carefully select local families to provide a home and two of your three meals a day. This way, you get to know Missoula on a deeper level and get great tips on the local activities, the best hikes and swimming holes, and a support system for your months with us. Your host family will provide you with food and a comfortable living space.
How do you select host families?
Host families are chosen from people who are connected to Garden City Harvest's work, either directly or indirectly. They apply to host a gap student and are screened by Garden City Harvest. Background checks are performed on all potential host families. Qualified candidates are made aware of the expectations of host families in terms of housing, meals and their roles as ambassadors to the community.
What if I have a car – can I bring it? Bike?
If you have a bike, please do bring it! Car is fine, too. If you are in need of transportation, we can arrange a bicycle rental for the duration of your stay for an additional monthly fee.
How safe is bicycle travel in Missoula?
Missoula rates in the top five cities for bicycling and received a Gold level rating for our bicycle friendly community from the Bicycle Friendly America program. Missoulians can bike from one side of the city to the other almost completely on a bicycle path. It is relatively flat as well. More than 7 percent of Missoula residents use their bicycles to commute. We have a very active cyclist community, in part thanks to Missoula serving as headquarters of Adventure Cycling, a hub for national and international bicycle travel. Check out more information on our bicycle friendliness.
Where will the majority of my time be spent in this program?
The PEAS Farm is a hub for many programs at Garden City Harvest. Garden City Harvest partners with the University of Montana's Environmental Studies program to offer classes at the PEAS Farm in sustainable agriculture and farming. Most mornings, you will be working alongside those students.
In addition, you will experience our Youth Development program as you work side-by-side with a group of high school students hired for the summer. You will learn more about our Farm to School program by working with our staff in school gardens and at our Little PEAS summer camps. And some of your time will be spent getting acquainted with the Community Gardens program by working at some of our 10 garden sites throughout Missoula.
What is a capstone project?
Each participant can create and execute a capstone project during their time with us. This might be something academic, or something more practical, but will serve to create a theme and direction for your time with us. You will work with your Garden City Harvest staff mentor to craft this project.
I have questions, who should I call or write to?
Josh Slotnick will be your advisor while you are here. He is happy to help guide you as you consider this program: josh@gardencityharvest.org or 406-239-6993.
What did Olivia's mom think of it?
"The program turned out to be as wonderful as Olivia hoped, in some respects, and even better, in others. Garden City Harvest farms taught her a lot about the science and art of farming as well as the business of farming. Riding her bike between her farm assignments, as well as to and from the homestay where she lived, gave Olivia a sense of independence - maybe self-dependence is a better word. At first she struggled with the effort required, but she soon got into good shape and valued the exercise of the riding and the farming.
"At each of the farms and at the Garden City Harvest office, Olivia found adults to whom she could reach out for support - and they were there for her. She also made friends with many of the older U. Montana students, some of whom were newcomers and thus also lonely and in an unfamiliar place. I am proud of Olivia for having challenged herself with a new and somewhat undefined experience, and for creating a life and a space for herself during that challenge.
"The first one from our family to visit Olivia was her older sister, who goes by the nickname Bug. Bug is four years older than Olivia, and has generally experienced most things before Olivia. When Bug arrived in Missoula, however, she was greeted by a very confident little sister who helped the older one learn to navigate bike maps and make things happen for herself. Olivia's father and I visited near the end of her time with GCH, and we too were struck by her confidence and independence. We met the leaders of each of the farms and the staff at the Garden City Harvest office, and it was clear that the entire group of people work closely together and, through their work, accomplish great things for the community of Missoula.
"Olivia knew that the Garden City Harvest program had the substance she was looking for: community farming in action. She didn't know, and we didn't expect, the personal growth she would experience from a Gap Year in general and from the GCH program in particular. And, in addition to being a fabulous experience for Olivia, the GCH program has prepared her for the second half of her Gap Year, which will be an internship at Project Bona Fide, a permaculture farm in Nicaragua. In fact, Olivia hopes to assist with deepening the profile of the local farmers' market in Nicaragua based on successful activities she witnessed in Missoula."