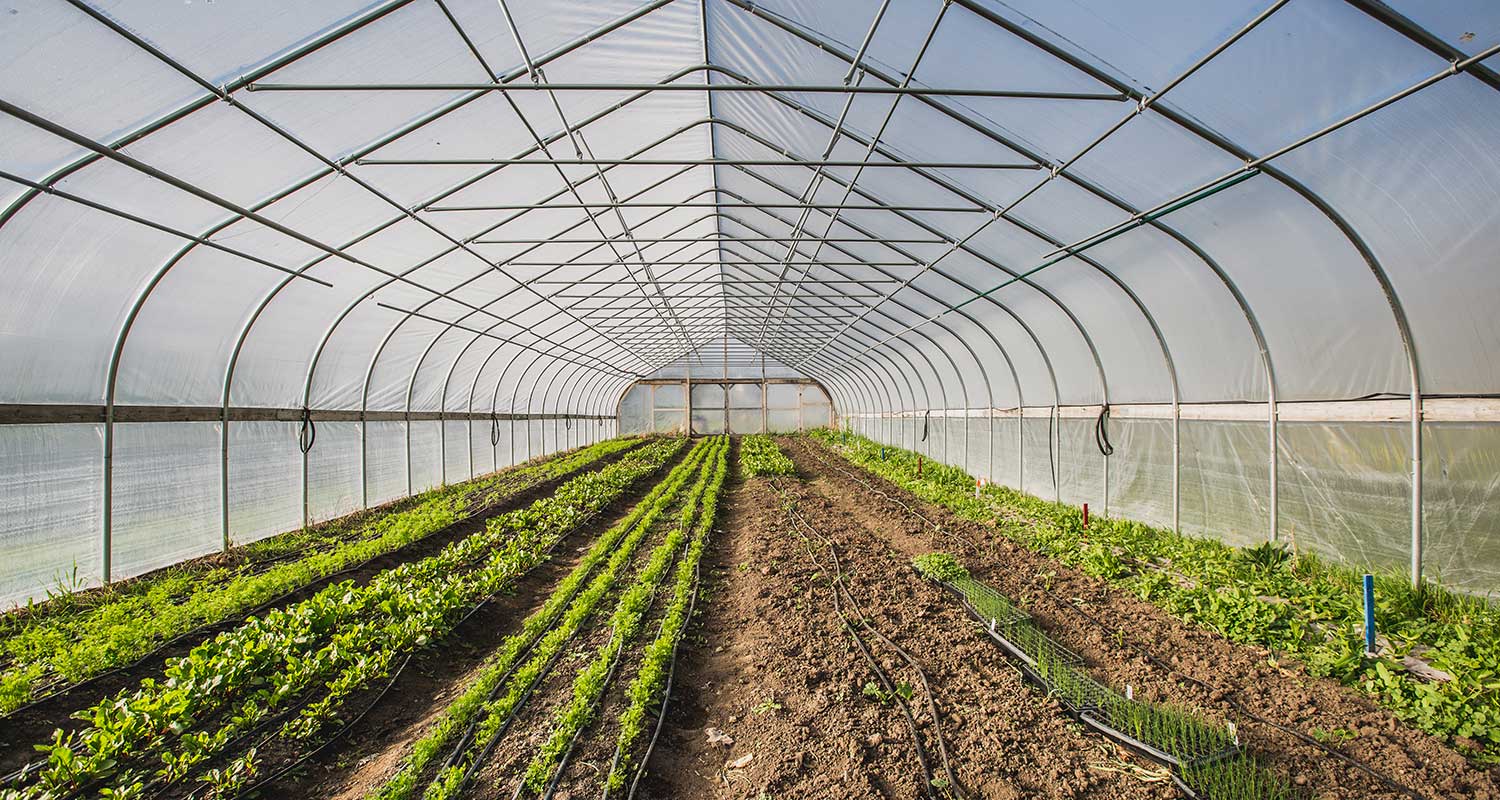 Here's a taste of what you might experience during the Gap Season Program.
Spring
In spring, we lay the foundation for our farms and gardens. By May, our Community Gardens program is training our many volunteers and leading workshops on gardening. On the farming side, we spend a lot of time in our greenhouses, sowing seeds, transplanting seedlings and caring for baby plants. As the weather warms up we begin transplanting from the greenhouse to the field, and the shape of our farms start to emerge.
Summer
The summer program offers a view into the heart of what we do. You will spend time transplanting crops from the greenhouse into the field, irrigating those same crops, weeding, mulching, trellising, harvesting - summer is all active verbs – and twice-a-week setting up for CSA pick-ups.
Our Farm to School program offers farm camp – a day camp for school age kids. Under the tutelage of our in-house environmental education expert you will learn to work with campers on the farm, leading activities from bee biology to on-farm pizza making. You will learn tons of small scale sustainable agriculture techniques and will become deeply acquainted with the needs and life-cycles of all the major vegetable crops. You will also make weekly deliveries of food to our local food bank, so you'll see the food you grow go from seed to plate.
Most importantly, through this work you will become part of our farm community, and forge a network of rich relationships. Over the course of the summer our fields transform, literally before our eyes. Throw your whole self into this experience, and you will transform too. Summer work culminates in the Farm Party, on the third Thursday in August, when we open the PEAS farm to 1000 of our closest friends.
Summer offers the best chance to dig into all that we do in the farming and gardening world, especially distributing our food to places like the local food bank and homeless shelter, teaching local schoolchildren, and seeing the literal fruits of our labors come to fruition.
Fall
Until the first frost, much of your work will focus on harvesting and setting up the CSA pick-up by the public at our barn. We truck huge quantities of storage vegetables to the Missoula Food Bank. So, that means you will be part of harvesting and curing three tons of onions, as well as thousands-of-pounds of winter squash, and mountains of pumpkins. Fall is the season of abundance. Fall is also our main farm tour season, when elementary school trips come to the PEAS farm nearly every morning and afternoon. You will learn to lead some of these trips. All this work culminates in a fall festival where we carve pumpkins and press apple cider with hundreds of kids. Fall is bounty, joy and finally, rest.