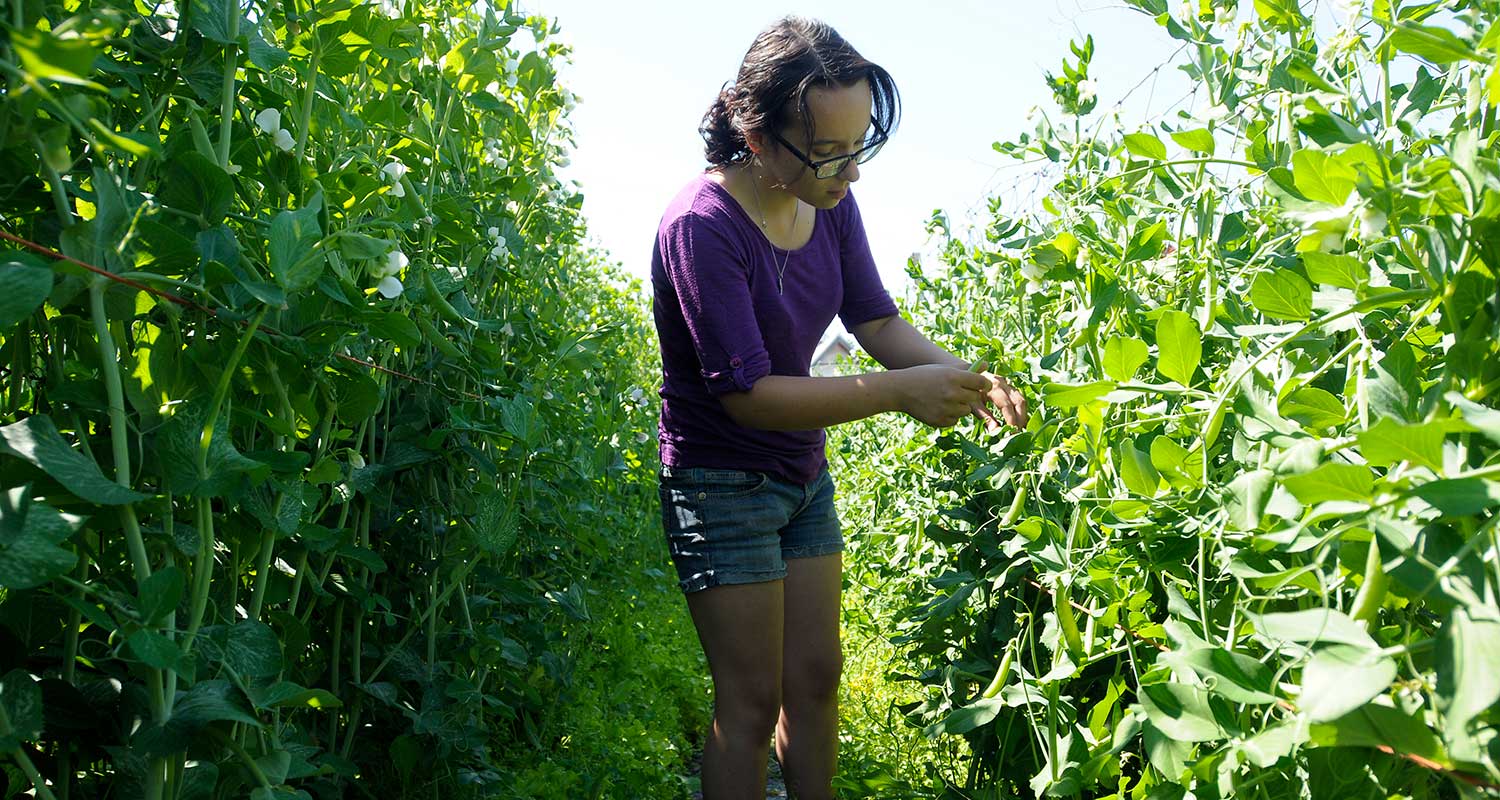 Photo by Tom Bauer/Missouiian
The Youth Harvest Project is a therapeutic, service-oriented, work program. In operation since 2003, it is a collaboration between Missoula Youth Drug Court, Willard Alternative High School, and Garden City Harvest. The Youth Harvest Project employs six to twelve youth each growing season to work at the PEAS Farm.
The youth work side-by-side with Garden City Harvest staff, university students and community volunteers. These teen farmers participate from seed to harvest, allowing for a full season experience and an opportunity to delve deep into job and life skill building.
Each growing season offers the opportunity for teens to reflect on their daily experiences while being a part of meaningful work, hands on education in sustainable agriculture, and job skill training. Youth also participate in weekly workshops on a variety of topics from food security and compost to conflict resolution and managing their own finances.
In addition to daily farm work, the youth operate the Mobile Market, harvesting and delivering fresh produce to sell at very low cost to seniors at subsidized housing complexes in town. Youth deliver any left-over produce from their markets to the Missoula Food Bank, and the Women, Infants and Children (WIC) program. They also work one day a week at the Missoula Food Bank organizing, displaying and educating staff and volunteers about the food they grew and delivered.
Read the profiles from 2014's participants featured in the Missoulian.
The Missoulian dedicated a reporter and photographer to spend time with the Youth Harvest Project of Garden City Harvest, following teens in their work (videos included!).