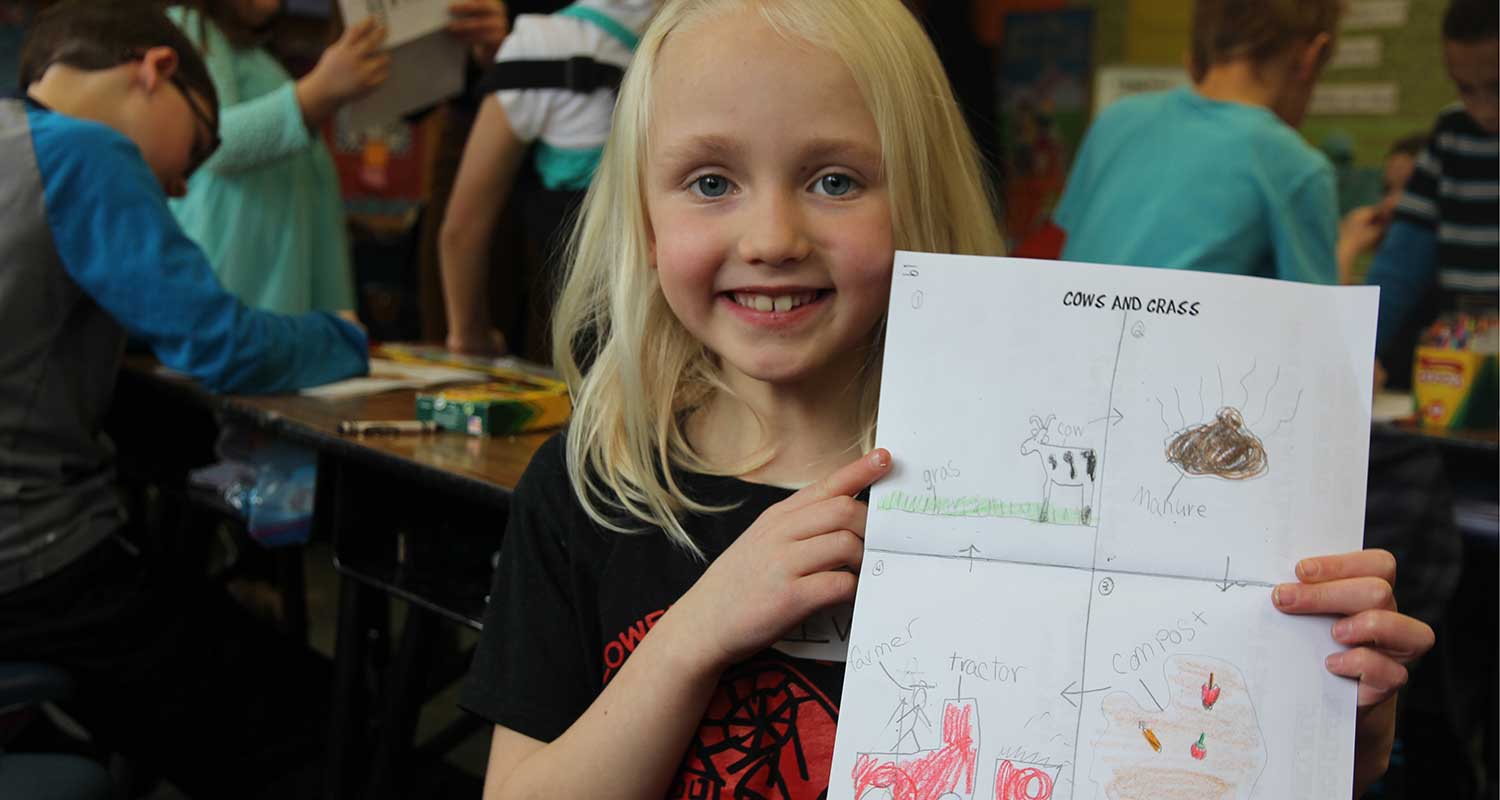 About
The Farmer in the Classroom program is intended to help children understand the importance of the food they eat as it pertains to their health, the health of our community and the world as a whole.
This year-long program, developed specifically for 2nd grade classrooms, builds upon educational field trips to the PEAS Farm by continuing student learning about food, nutrition, and healthy eating choices throughout the school year.
The program begins in the fall, with an educational field trip to the PEAS Farm in either September or October (busing costs paid by Garden City Harvest) and is followed by six, once-a-month, hour-long, in-class educational visits by one of our Farmer-Educators from November through April. The program concludes with a second field trip to the farm in the spring, where students get to show what they've learned during the school year.
The monthly educational visits are focused on a variety of Montana food and agricultural topics specifically developed for 2nd graders.
Please contact our Farm to School Director, Jason Mandala, for more details: Jason@gardencityharvest.org or 406.239.5524.
Topics
Nutrition
Fruit and vegetable lessons
Life cycles
Farming and gardening issues
Storage crops
Farm animals
Food transportation
Cooking
Food traditions
Food geography
Insects
Montana foods and farming
Small art projects during each visit