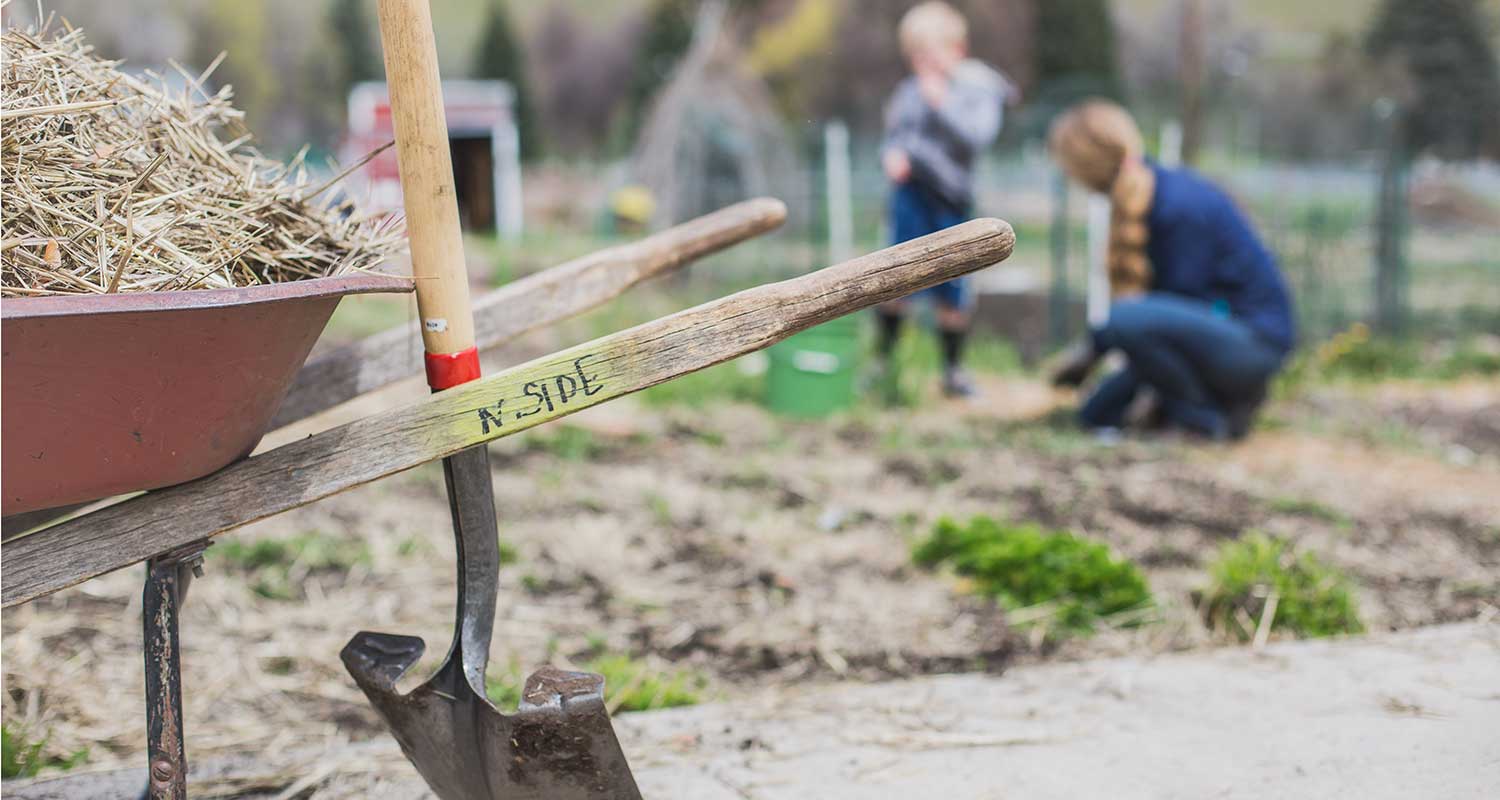 ABOUT
Each of our community gardens provides participants with a space to grow, tools, water, compost, straw, common space and the knowledge and guidance of leadership committee members and the Garden City Harvest community gardens staff. With these resources, and a little bit of persistence and patience, gardeners cultivate food for their family (and often their friends, too). Gardens mean self-sufficiency, pride, and the taste of a homegrown tomato.
New gardeners
If you've never had a plot with us, you will need to fill out an application by clicking the "Apply Here" button (below left) or print and mail the application to our office (download form here). We usually get more applications than we have garden plots, so gardeners will be selected by lottery and desired garden location after March 18, 2019.
Each garden plot requires a $20 deposit. Annual fees are $40 for a full plot and $30 for a half plot. We also offer payment plan and scholarship options.
Garden with Us!
Interested in renting a garden plot? Our spring application period has closed, but applicants can still be put on the wait list for the 2019 season. Anyone who does not receive a plot this season will have a higher chance next season!
*Please only one application per household.
Which garden?
We have 10 community gardens! View our list of community gardens with links to maps for each location.
View a Google Overview Map of the gardens or our simple GCH Garden Map.
What else you need to know:
A garden plot is a commitment of time and consistent effort at least 7 months out of the year. A community garden is also a shared space. Gardeners not only take care of their own garden plots but are also required to contribute at least three hours per season to help maintain the common areas. Check out our contract and rules below to see if this is a good fit for you!
Community Garden Policies and Guidelines
Gardeners on the Wait List
While you might not get a plot in the first year you apply, we keep an active waiting list that we work through the entire season. If you do not receive a plot the first season, you'll be given priority the following growing season. Feel free to contact us if you have questions about where your application stands.
Scholarships
We have a limited number of scholarships available which provide a full or partial waiver of the plot rental fee. Recipients must still pay the $20 plot deposit, which will be refunded after Closing Day in October if the plot has been cleaned and winterized. To apply for a scholarship, download the online form and email a completed copy to emily@gardencityharvest.org or drop it by our office. Scholarship applications are due by Friday, April 5, 2019.
Hope grows in my little garden plot, and with it comes healing. Each day that we come to tend our gardens, we leave changed. The strengths we glean from the creative act of gardening and tending the earth and each other naturally spreads beyond the fences of our community garden plots, and the Missoula community is made richer because of it. - Brigid, community gardener