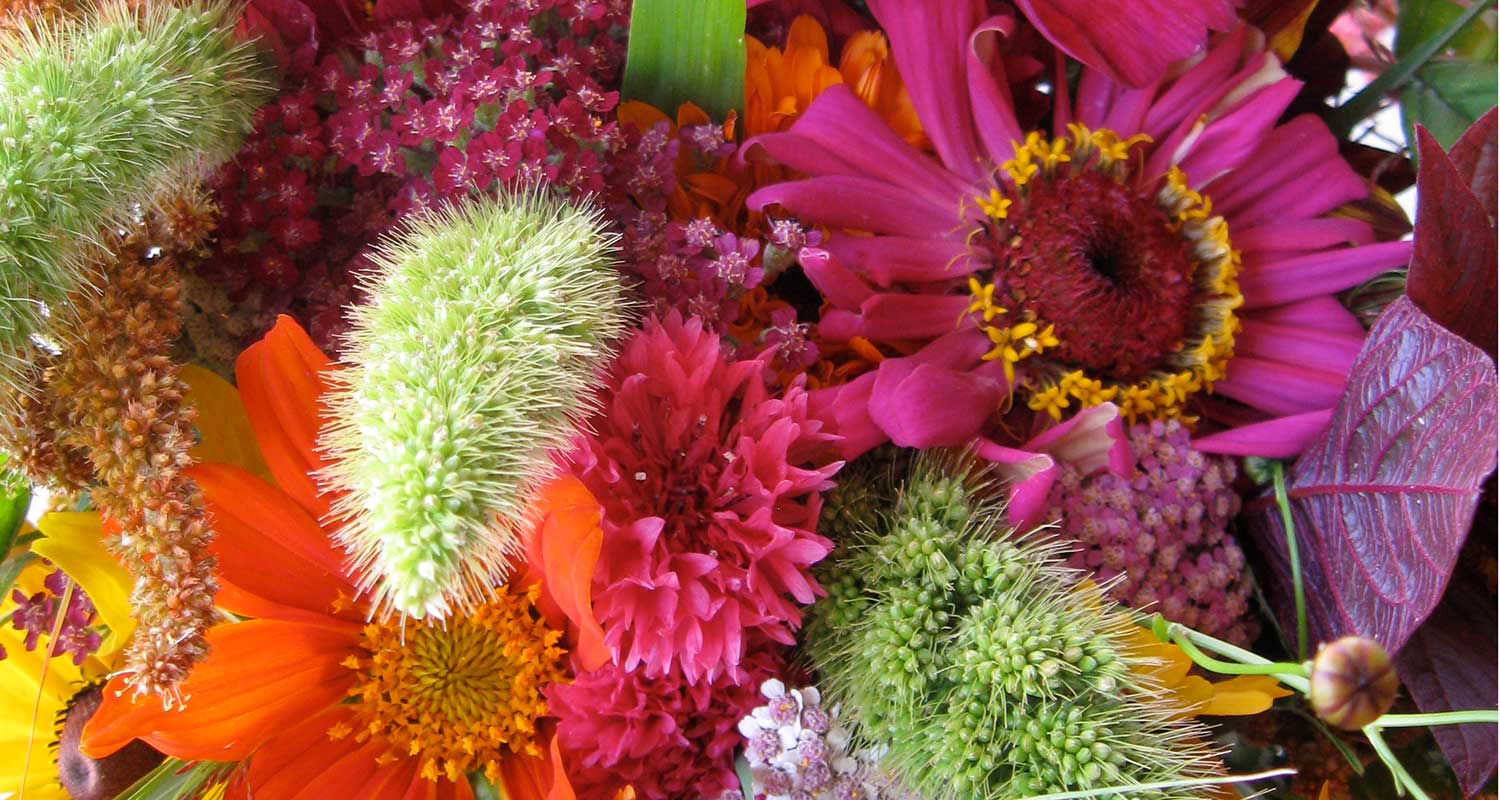 Photo by Garden City Harvest Staff
Gather your friends and family at Garden City Harvest's Orchard Gardens Farm for a beautiful morning of harvesting flowers for your wedding or other special occasion. Or have us pick your flowers for you. Either way, you will have a beautiful piece of the Montana landscape featured at your event.
Our flowers come by the bucketful, so get ready to enlist your creativity in fashioning your bouquets. Whether you arrange them yourself or find a friend, you are guaranteed beautiful, fresh flowers to bring color to your event.
Want a flower CSA share? Sign up for a PEAS Farm Flower Share.
Availability & Scheduling
Flowers are generally available between late July and mid September at our Orchard Gardens Farm.
Contact us via email, or call the Orchard Gardens Farm Manager, Clare, at (801)699-6619 to arrange a time to pick your own or pickup the flowers that we've picked.
Please give us a week's notice for any event.
Prices
We sell by the five-gallon bucket.
U-pick: $25
We pick: $50
Bucket Deposit: $15 per bucket
When to Pick
We recommend picking a day in advance. We have coolers to keep them overnight if needed. To keep the flowers looking their best we strongly recommend picking early in the day.
Flower Types
The flowers are a seasonal mix of over 25 varieties highlighting the colorful bounty of Montana.
How to Arrange Your Flowers
By choosing Garden City Harvest flowers, you are supporting the local economy, community, and our programs — thank you! For help and inspiration on what to do with your freshly cut flowers, check out our Pinterest board on arranging flowers.