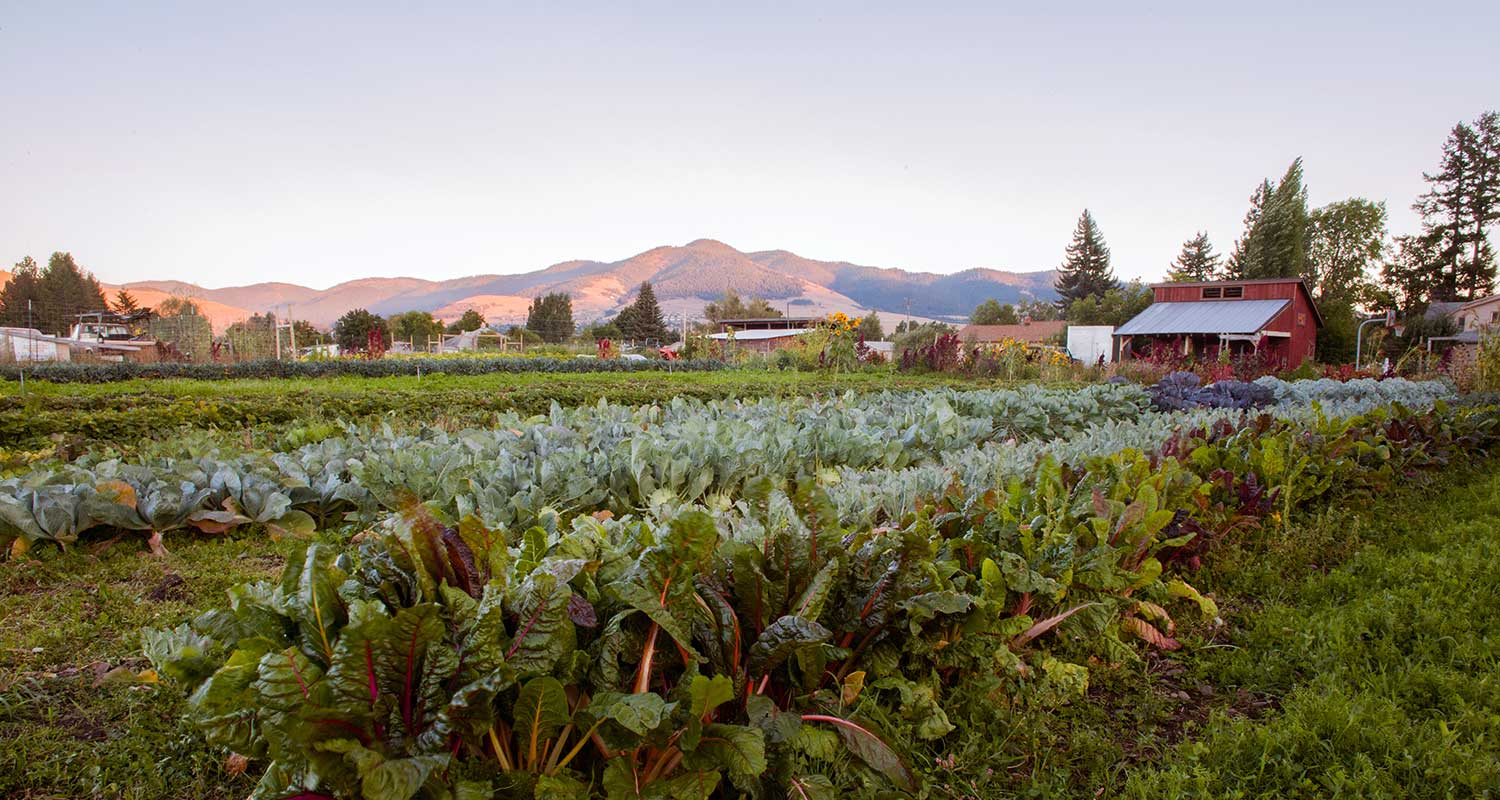 About Youth farm
Location & Size
2824 West Central Avenue, Missoula | 2+ acres | View Map
Highlights
Description: The Youth Farm, started in 2010, is a partnership between Youth Homes and Garden City Harvest. The Youth Farm employs teens, mainly from the adjacent Tom Roy Youth Guidance Home, providing not only a job, but also life skills, opportunities for community engagement, and empowerment through agriculture. Located behind the Tom Roy Youth Guidance Home, the Youth Farm is a youth-directed neighborhood farm. It has a historic barn, a newly built wash shed, and a walk-in cooler.
The Youth Farm's employment program is designed for older adolescents aging out of foster care. Garden City Harvest works directly with Youth Homes' staff to provide a safe and challenging environment that teaches and develops social skills, and encourages positive behavior and personal responsibility. Teen employees are charged with increasing amounts of responsibility for farm operations throughout the season, including managing irrigation, interacting with CSA subscribers and Mobile Market customers, and leading groups of Youth Homes' teen volunteers. These teens learn the skills necessary to grow food and hold a job while becoming active, vital members of their working farm and community.
CSA Shares: 12 winter shares and 64 summer shares (made up of full and half shares). MORE.
Other Programming: Youth Farm staff operate 4 Mobile Market sites.
CSA Share Program
Current CSA members
PICK UPS THIS YEAR: Pick up times are 4:30 pm to 6:30 pm Mondays or Thursdays starting in early June and ending the first week of October.
SIGN UP FOR NEXT YEAR: Current CSA members can sign up early for ease and best selection! Fill out your contract at CSA pickup for next year at the last two veggie pickups in September. This cannot be done online.
New CSA members
Not sure CSA is right for you? Read all about our CSA Shares and sign up.
For 18 weeks you will receive a share of locally grown vegetables (a full share is more than 350 pounds, and an average cost of $1.50 per pound). Our CSA is different because we think outside the box: meaning you come to the farm each week and pack your box full of high quality, lovingly grown produce. We love getting to know you, cultivating a community, and getting as many people out on the farm as possible. We think you'll like coming out to the farm each week for a moment of zen, too.
Whole share – $525
For 18 weeks you will receive a share of locally grown vegetables (a full share is more than 350 pounds, and an average cost of $1.50 per pound). When you take part in the CSA, you have the opportunity to pick your own flowers from a wide variety of blooms, share recipes, and more! Pick up the vegetables once a week at the Youth Farm – meet your farmers while you're at it – and see where your food comes from.
Half share – $325
Whole share too much to handle? A half share is a great alternative. You get the same vegetable varieties and pick up times as the whole share, only with 60% of the whole share's vegetables.
Youth Farm in the Community
The Youth Farm aims to provide teens with employment and volunteer opportunities that connect them with the local community through food and agriculture.
Youth Homes Day Program
This is the extended family of the farm. The core group of six to ten teens are employed each summer, mainly from the Tom Roy Youth Guidance Home. Plus, another 25-40 teens from other group homes volunteer at the Youth Farm throughout the summer. Youth work on the farm in the morning and enjoy a fresh, farm lunch prepared by their peers. They leave the farm with a week's worth of vegetables to put on the shared table of their group homes.
Food in the Community
The Youth Farm provides fresh vegetables on a weekly basis through the growing season to family service agencies in Missoula:
Youth Homes

Partnership for Children

Mountain Home Montana

The Carole Graham Home

Council Groves' Boys and Girls Club After School program
Mobile Market
Twice a week, teen farmers harvest and deliver fresh, nutritious produce from the Youth Farm to low-income families and senior citizens. Read more about Mobile Market.
Missoula Aging Services-Congregate Meals
Twice each year, the Youth Farm crew shares the food they've grown along with their newfound cooking skills by preparing a meal with seniors. As part of Missoula Aging Services' Congregate Meals program, the crew serves up a healthy lunch for the seniors, then dines and makes friends with their guests.